Heart patient jumps from hospital building; dies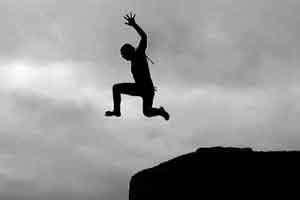 Nashik: 55-year-old heart patient, undergoing treatment at a government hospital, committed suicide, a police official said.
Kisan Nana Patole, a resident of Devlaligaon near here in North Maharashtra, jumped from one of the windows of the hospital, he said.
Patole was admitted to the hospital's ICU, located on the fourth floor, on Sunday last.He was apparently depressed over his ailment and this led him to take the extreme step, the official said.