Heavy backpacks can lead to serious health issues, health experts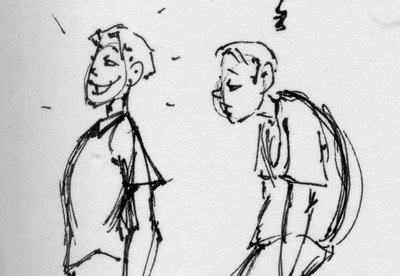 Over 60 percent of schoolchildren with heavy backpacks suffer from back bone and muscle problems, neck pain, with a bad habit of carrying the bag on one shoulder most common 

Till the age of 18, the young children have a soft back bone and a delicate spine, with the problem getting aggravated with the heavy back packs these school children carry every day. Add to it the woes of the parents that their children have a wrong posture; the doctors are only able to advise them to carry the bag on both the shoulders than just hanging it on one. However, there seems to be no health remedy given that no institute has come forward to tackle this emerging health problem.

The muscle imbalance can cause muscle strain, muscle spasm, and back pain, if we carry the bag on one shoulder. It can further aggravate to back bone and muscle problems, neck pain and also slouched postures, according to health experts.

There are urgent reforms needed in the current education system to help children such as making the physical education compulsory to physically monitor their posture and movements in between the classes. Outdoor games will also help to strengthen their muscles and increase their stamina, stated some of the health experts on the matter.