Govt doctor takes Rs 6,000 bribe to operate on patient; Arrested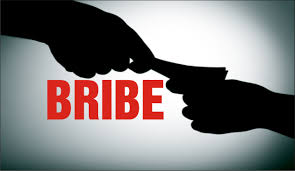 Bhopal: A government doctor has been arrested after being caught red-handed while allegedly taking a bribe of Rs 6,000 to perform a surgery on a patient suffering from hernia.
According to the police officials, a doctor, posted in a government hospital in Madhya Pradesh's Mandla district was caught while accepting a bribe of Rs 6,000 at his private clinic to perform a surgery. The doctor was later arrested.
"Dr Yadav was caught red-handed while accepting a bribe of Rs 6,000 at his private clinic," informed J P Verma, deputy superintendent, Lokayukta Police.
The arrest was made based on the complaint filed by one Nareti, the patient's son. He had filed a complaint with the anti-corruption agency Lokayukta that Dr Yadav had demanded a bribe of Rs 6,000 to operate on his father for hernia. "The surgery at the government hospital should not have cost anything to the patient," the patient pointed out.
Based on the complaint, a trap was laid to nab the doctor for demanding bribe and subsequently he was arrested by the police.
He was booked under the Prevention of Corruption Act and further probe was on, deputy superintendent Verma confirmed to PTI
Read Also: Haryana: Health Supervisor arrested by Vigilance Bureau for taking a bribe of Rs 30,000
Medical Dialogues had earlier reported that 46 years old MBBS doctor associated with the Primary Health centre (PHC) has been arrested by the Anti Corruption Bureau (ACB) of Maharashtra, for allegedly taking a bribe of Rs 30.
The case relates to a medical practitioner, practising for over a decade as a class I officer in the 
PHC
 in Sangli district, developed by the state government to provide free medical treatment to villagers.
Things escalated and took a dramatic turn when a patient approached the MBBS doctor for the examination of his injured foot. The doctor suggested that he needs to take an injection for his injury and allegedly demanded Rs 30/- for the same.
Read Also: Caught Red-handed: MBBS Doctor arrested for taking Rs 30 bribe