High Court notice to MCI, CSI, Health Ministry on Alleged practice of Unnecessary Stenting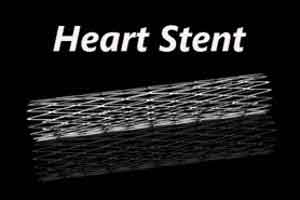 Allahabad : After the major hue and cry against the unnecessary profiteering by medical device companies as well as hospitals in selling cardiac stents in the country and the subsequent response of the government capping the price of the said stents, now comes into light another major allegation stating unnecessary implantation of stents by medical practitioners.

Following a PIL filed with the Allahabad high court alleging the practice unnecessary stenting  by practitioners, the court has now issued notices of several authorities including the Union health ministry, the Medical Council of India as well as the Cardiology Society of India, seeking their response on the issue.

A report in TOI states that a PIL was filed with the said court seeking directions to prevent the practice of unnecessary stenting by bringing in medical auditing of all catheterisations labs (cath labs) in India. It alleged the practice of kickbacks being given to doctors in purchase of stents which the petitioner added is leading to  implanting of unnecessary stents.

The petitioner, a lawyer, Abhinav Gaur maintained that doctors and hospitals were taking advantage of the country having no definitive regulations in the healthcare sector to keep a check over practices such as arbitrary implantation of stents, consequently seeking court's intervention to protect patients and regulate the health sector . He referred to many national and international news items, studies that talked about the "highly condemnable practice of implanting unnecessary stents", adds TOI.

The petitioner also pointed out to the recent ruling of the Central Information Commission where it recommended the government take steps to enforce the right to information by forcing private hospitals to give medical records of patients on a daily basis to prevent any alteration in them.

It is reported that the court has now allowed to make Cardiological Society of India (CSI), Indian Medical Association (IMA) and Association of Health Care Providers (India)  respondents to the case and has further directed them to file a reply in the said matter by May 15.