Himachal Pradesh: Bacterial disease 'Scrub Typhus' claims 4 lives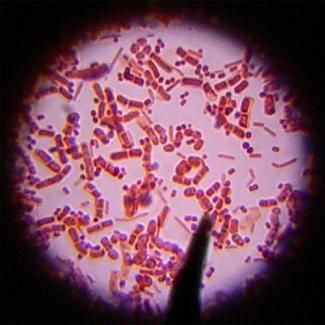 Shimla, Aug 6 :Four people have died due to Scrub Typhus (ST) in Himachal Pradesh, a senior medical officer from Indira Gandhi Medical College Hospital (IGMCH) said on Monday.
Senior Medical Superintendent of IGMCH, Dr Janak Raj said that with the death of an eight yrs old Rickettisa positive patient here the total number of death in the state due to bacterial infection rose to four. "So far, 241 patients have been tested positive for Rickettsial infections," he added.
Also read:- Deaths due to Antibiotic Resistant Bacteria infections will skyrocket in 20 years: Warns WHO
Health Department claimed that about 2,770 patients were scanned for the Rickettsial pathogens.
Scrub Typhus is a potentially fatal bacterial infection. It is caused by rickettsia bacteria, commonly found in mites present in grass and shrubs.
The symptoms of the infection are similar to Chikunguniya which includes headache, fever and red spots on the skin. Within a week of the infection, one may experience loss of appetite, headache and fever. The fever lasts typically from seven to 12 days.
Also read:- Job Alert: Himachal Pradesh Public Service Commission releases 33 vacancies for Faculty posts, Details
Red spots, typically two to five-millimetre long, are visible all over the body within four to six days of the infection.
The state government has launched a special awareness drive cautioning people to stay away from weeds and grass fields.
Also read:- PCSK9 inhibitor Alirocumab effectively reduces high LDL-C in Type 2 Diabetes patients
Antibiotic Doxycycline and Azithromycin are effective in treating Scrub Typhus and are available free of cost in government hospitals.