Homeopathy Practitioner told to Pay Rs 2 Lakhs for prescribing Allopathy Medicines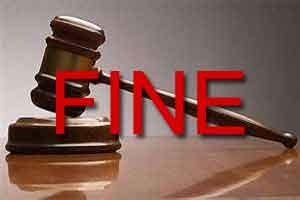 Ahmedabad: In a major decision, a consumer court in the state has slapped a compensation of Rs 2 lakh on a homeopathy practitioner on account of prescribing allopathy medicines to a child that led to the deterioration of his health during illness.
The case is that of one Bhupat Makwana, a resident of the Bedla village, whose son had fallen ill. He went for treatment to one, Dr Gunwant Bawalia, who is a homeopath practicing in the same village.
The Doctor prescribed him paracetamol first and later put him on a saline drip after the patient's condition did not improve. Post the drip, the child's condition further began to deteriorate with a reaction and blisters coming up all over his body. The patient was then shifted to various other hospitals where the doctors concluded that the child's condition was aggravated by improper treatment.
With the patient's father spending more than Rs 95000 on the son's treatment post reaction, he knocked at the doors of the Rajkot District Consumer Dispute Redressal Forum and demanded compensation of Rs 3 lakh for the trouble he was put through.
TOI reports that initially doctor first refused to identify the complainant, but later conceded that he had treated the child. He still maintained that he had not charged them anything and had not invited the patient to his clinic.
The court was seen reprimanding the practitioner for the said argument adding that under the provisions of  17(3) of the Homeopathic Act, 1963, he is only allowed to practice homeopathic system of medicine. The court further quoted the Supreme court as stating



 that a quack that it is a "person who does not have knowledge of a particular system and a mere pretender to medical knowledge or skill, or to put it differently a charlatan



Holding the practitioner, negligent in providing the treatment, the court then asked the homeopath to pay Rs 2 lakh to him along with Rs 5,000 towards litigation expenditure.