Homeopathy practitioners on Strike Demanding Inclusion of Bridge course Clause in NMC Bill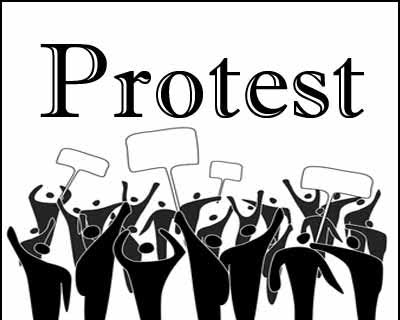 Mumbai: Soon after the strike of allopathic doctors across the country, forced the government to remove the controversial bridge course clause from the National Medical Commission Bill, homeopathy practitioners have now taken to streets Against NMC For Scraping Bridge Course and demanding back the inclusion of the clause.
On Wednesday, more than 500 homeopathic doctors carried out a protest rally demanding the allowance of bridge courses under the National Medical Commission (NMC) Bill for Ayurvedic and homeopathic doctors.
The rally was conducted along with three days long hunger strike by the doctors attached to All India Homeopathic Doctors Federation (AIHF). Tan.
While talking to Mumbai Live, Dr Prakash Rane, attached to AIHF confirmed, "This is the third day of our hunger strike and yet the state or central government has not given a decision on the bridge course. We carried out a rally to reach out the state government."
Rane pointed out to the daily that there are around 65,000 homeopathy doctors in the country. Many homeopathy doctors' work in rural and tribal areas but most of the times, Ayurvedic doctors refrain from working in rural areas, he highlighted.
Speaking of providing an allopathic prescription to the patients, he claimed that while providing medical treatment in rural areas, it becomes necessary to prescribe allopathy medicine.
"When other doctors call for a strike, it is homeopathy doctors who shoulder the responsibility of providing medical treatment to the people", he said adding that bridge course is need of the hour and the same should be implemented across the nation.
On the other end of the spectrum, IMA has threatened nationwide protests if the parallel form of medicine is allowed to combine with allopathy.
When Mumbai Live contacted Dr Pravin Shingare, Head of Directorate of Medical Education and Research, he said that they have approved this course in the state. He further said that the central government will decide if the same course should be implemented across the nation or not.
Read also: NMC Bill: Inclusion of AYUSH practitioners, Bridge Course to MBBS