Homoeopathy doctors cannot practice Allopathy: High Court stay Government Order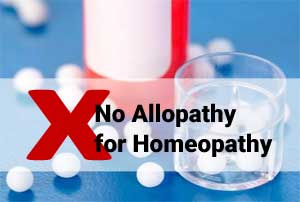 Mumbai: The Bombay High Court stayed the Maharashtra Medical Education and Drugs department's notification that allowed homeopathic doctors to practice modern medicine.
The state High Court came up with its stay decision after the Indian Medical Council (IMA) opposed the notification and approached the court in the said matter.
This notification issued on September 27, 2017, was challenged by the Indian Medical Association (IMA) through their lawyer S U Kamdar.
The IMA had challenged the notification pointing out that the Indian Medical Council did not recognise such homeopathy degrees.
Medical Dialogues team had earlier reported that Maharashtra Medical Education and Drugs department released the notification in favour of homeopathic doctors allowing them to practise modern medicine.
The notification stated that doctors who obtained the Licentiate of the Court of Examiners of Homeopathy (LCEH) degree from 1951-1982, can register with the Maharashtra Medical Council (MMC). The registration with the MMC implies that such practitioners will be allowed to practice allopathy/modern medicine.
Read also: Homeopathy Practitioners can now practice Modern Medicine in Maharashtra