Hospital staffer molests minor girl in Kanpur, family up in arms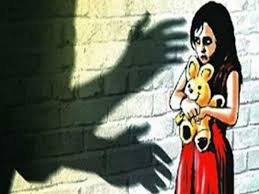 Kanpur: Clashes erupted between locals and the police in Uttar Pradesh's Kanpur district who have been demanding shut down of a local hospital after one of its staff member 'misbehaved' with a minor girl.
The family members of the girl alleged that the staffer made sexual advances against the 17 year old, who was undergoing treatment.
"We protested against this. We don't want any other girl to undergo similar situation. The police baton charged us; our women were badly beaten. We want the hospital to be shut down and want strict punishment for the accused," a family member of the victim said.
The police said that such lawlessness won't be tolerated but assured to take strict action against the accused.
"The family members of the girl have been up in arms against the hospital for couple of days. We are doing our best to douse down the situation because we cannot tolerate lawlessness. However, stringent action against the accused will be taken," Deputy Inspector General of police, Kanpur, Sonia Singh said.