Hospitals in India to collaborate for pan India services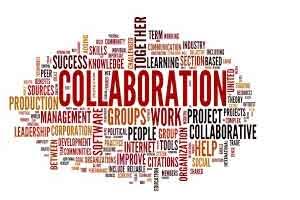 Singapore: Small specialised hospitals in India are planning to collaborate among themselves to expand services across the country by pooling medical expertise for maximum efficiency, Indian doctors said here at a conference.
"Collaboration is a very good way of working across the country with medical professionals offering top range services in southern and northern India coming together," said Dr Chandandeep Singh Sandhu, who runs Chandan Hospital in Mohali.
Investors have also seen the potential of this small segment of the medical sector, according to doctors who met in Singapore at 'Icons of Healthcare, Celebrating Innovation in Patient Care' conference held over the weekend.
A number of private equities have studied the potential of these small hospitals offering specialised treatments in a market of 1.3 billion people, the doctors said, adding that financing expansion was not an issue but pooling expertise was a challenge.
"The Indian healthcare is in the transformation phase, which is happening at every level," said Dr P R Ashwin Vijay, a Consultant Orthopaedician and Arthroscopic surgeon who is also a director of 'Strength India Movement' in Chennai.
"We have strong investment backing as investors have seen us working and recognised our performances with patients. We have planned expansion to increase to 1,000-bed facilities, from the current 108-bed hospital in Bangalore," said Dr Anil S Mehta, MD of Bangalore-based Nandana Healthcare.
"An average of Rs one crore per bed investment is required to set up a good-grade hospital. Such high cost investment is essential to set up an international standard hospital and be part of the global medical tourism sector," he said.
Mehta has started one-stop-hospital concept by pooling medical expertise, saying there was a need to maximise efficiencies for the "high demand genuine services and counselling" for patients before their illness worsen.
"Cardiology has become very commercialised in the recent years, (but) there are non-invasive methods of treatments. We need to make people more aware of these low-cost early treatments," said Dr Sandhu.
"There is a demand for quality practice but there is no sustainable orthopedic plan," said Dr Vijay, a Key Hotel Specialists, who has started collaboration talks with medical centres in Karnataka as part of the pan-India expansion.
Vijay has set a target to reach 50 per cent of the population by setting up 100 centres in Tier-I, II, and III cities.
The summit ended with recognition awards for healthcare sector by Singapore-based Business Excellence and Research Group.