High Court to Medanta- How many poor patients have you treated??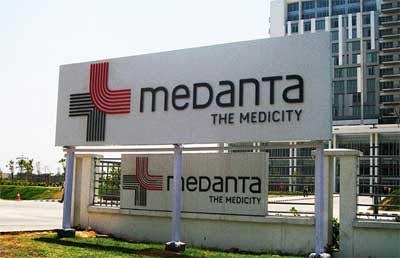 Haryana: With the allegations piling against the premier medical institutions for not providing free treatment to the poor, despite getting free land from the government on the promise of the same, Medanta -the Medicity has now been ordered by Punjab and Haryana High court to provide full details of treatment it has given to poor people.
The direction comes in response to a petition filed by a Gurgaon-based social activist, which alleged that Medanta-the Medicity had refused to treat poor cancer patients, despite being under obligation with a government contract. TOI reports that  Huda govt had allotted the plot to Medanta in April 2008 with the condition that the hospital would reserve 10% of its beds for poor patients to provide them free treatment and open a medical college within four years from the allotment.
"But they are not following any of them. The poor are denied treatment and there is no medical college yet," the petitioner alleged.
The petitioner also cited the case of a 23-year-old cancer patient, Poonam, who unable to arrange funds for her treatment, who approached Gurgaon MLA Umesh Agrawal. In response, the MLA wrote to Medanta, requesting the institute to provide her treatment. However, when the patient approached Medanta, she was denied any treatment.
Responding to the allegations, the Punjab and Haryana High court has directed the hospital to file an affidavit with all the required details of its treatment to the poor patients before September 20.
Meanwhile, the
TOI
report states that Medanta has denied all the charges. An official of the hospital told the daily, "We are following all rules and norms. We will give the required details to the court."
Similar Actions in Delhi 
While the directions have been given to Medanta by the High court, a petitions committee of the Delhi assembly is now doing surprise inspections to see, whether all the hospitals who have been given subsidized/free land in return for the promise of reserving some beds for poor patients are providing free treatment or not. Recently, surprise inspections were carried at PSRI Hospital and Max hospital and the hospitals were found severely lacking.