How Medical Representatives lure doctors : Study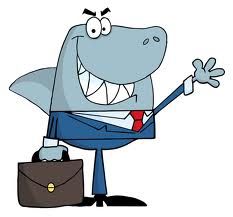 Ahmedabad: Most doctors have a series of medical representatives coming during their OPD hours, explaining the new/improved/ different medicines that their pharma companies are offering. While these Medical representatives are probably act as a necessary tool for doctors to update themselves, more often than not we see these MRs offering different inducements to corrupt the medical professional in prescribing medicines of their brands.
A recent survey was conducted on 150 private medical practitioners in Ahemdabad by BJ Medical College's Department of Pharmacology, resident, Aashutosh Patel, and Associate Professor Chandresh Dumatar revealed many such persuasion tricks that these MRs apply to persuade doctors into prescribing their medicines.
About 88% of the doctors surveyed admitted that they had been offered some kind of gratification: chance to go on study tours abroad (99%); commercial vouchers (40%); and offer of lunch or dinner (96%).
When around 150 physicians were interviewed, more interesting facts came to light. These include:-


71%  doctors said that sometimes MRs tried to persuade them on to make irrational prescriptions.


Nearly 82% of the doctors believed that MRs concealed vital facts such as major adverse effects (99%).


Around 64% of the doctors believed that refusal of freebies and drug samples can reduce prices of drugs.


98% of the respondent doctors did not know of ethical guidelines for drug promotion.


89% of the doctors interview expressed their total dependency on the MR for information about the drugs, yet  75% of the doctors  believed there to be a discrepancy prevailing in what was said and what was the truth in actual practice when it came to  efficacy of drugs.


A report in TOI adds that in January last year the MCI had in a bid to stop this medicinal compromise from happening, had issued a stern warning to the medical fraternity.This was supplemented by summoning 326 doctors  from the western region including: Maharastra, Gujarat and Rajasthan who had been identified as practitioners accepting Medical Representative favours and asking them to refrain from the understood malpractices
.