How to get your Unique Permanent Registration Number with Medical Council Of India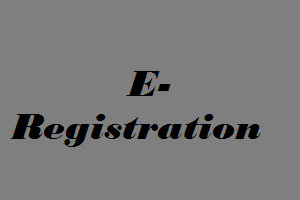 New Delhi: With the Medical Council of India announcing that each and every doctor will have their Unique Permanent Registration Number (UPRN), the council is now preparing with the herculean task of providing a unique ID to doctor online, based on the verification of their aadhar and other documents. In the world of digitisation, the move would digitise India's registry of doctors and is being undertaken as part of its ongoing e-governance initiative.
Moreover,  UPRN number would indeed come as a solution to a number of issues that are plaguing the medical practitioners across the country, including duplicate registrations across various states, renewal of registrations, as well as that the growing menace fake medical practitioners
Following are the steps to be following by doctors for getting their UPRN from the apex medical council 


Register by visiting www.mciindia.org and click on "Doctor Login." E

nter basic information like Name and Contact details including email address. A User Id and password will be sent to the email address. 




Doctors need to use this Id and password to login and enter all requested details including personal details, contact details, aadhar number, professional details and upload the latest qualification documents.




Pay the fees to MCI online/offline and select the date and time when the doctor will visit the State Medical Council for verification of documents.




Once the documents are physically verified at the State Medical Council (SMC), then the respective SMC will process the record in the system.  The system will perform the following tasks automatically.





Aadhar Details will be verified


UPRN number will be generated


IMR database will be updated with the new UPRN number and will update the latest details of the doctor


Email notification will go to Doctor, MCI and SMC.


It is reported that the website of the council has been recently revamped, and currently the doctors login feature states "
This module is under Testing and will be available for usage shortly"
. Medical Dialogues team will provide regular updates on the issue.
Read Also : 
Landmark: MCI to give Unique Permanent Registration Number to all doctors across the country