HP: 7 govt doctors suspended for private practice, more under lens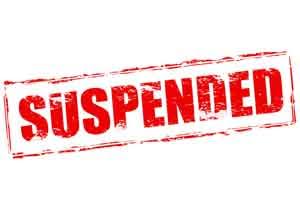 Shimla: Seven government doctors have been suspended for their alleged involvement private practice and willful absence while some other doctors are under the lens.
Health and Family Planning Minister Kaul Singh said these doctors were not performing their duties properly and were also involved in private practice.
He said government doctors are barred from doing private practice and therefore an inquiry is being conducted against these professionals.
He said the state government has taken serious note of the fact that the doctors remained absent from hospitals illegally and hence they were placed under suspension.
The suspended doctors include Dr Prashant Rana, Medical Officer, Regional Hospital (RH) Chamba; Dr Dinesh Thakur, Medical officer, RH Bilaspur; Dr Ashwani Sammi, Medical Officer, RH Chamba; Dr Pankaj Sharma, Medical Officer, Community Health Centre (CHC), Nalagarh, District Solan; Dr. Arvind Sharma, Medical Officer, CHC Kangra; Dr. Deepak Thakur, Medical Officer, Bilaspur; and Dr. Pankaj Sharma, Medical Officer, RH Bilaspur.
They have been attached with the Directorate of Health Services, Shimla, and have been asked not leave headquarters without permission of competent authority.