Human Milk Banks: Banking Upon Mother's Milk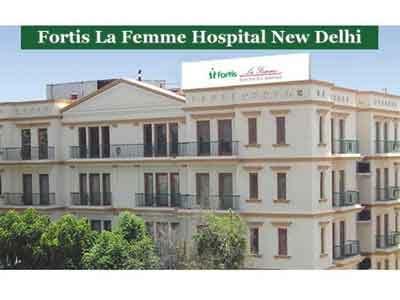 New Delhi: Fortis La Femme hospital in association with Medela India, the world's leading global producer of breast pumps and nursing accessories,is hosting the second edition of LactoClave on 17th June.The discussion theme is'Human Milk Banks: Banking upon Mother's Milk'. The objective of the LactoClave is to create awareness and educate new and expecting mothers on the concept, operation and benefits of Human Milk banks.
India has the highest number of deaths due to premature births and ranks 36th among the number of pre-term births globally. A large number of infants don't survive due to poor feeding practices in the country.This is an initiative in line with the World Health Organisation (WHO) Millennium Development Goals of reducing Infant Mortality rate. The WHO and the United Nations Children's Fund (UNICEF) recommend that the best feed for a baby who cannot be breastfed, is milk expressed from own mother or from another healthy mother.
LactoClave 2nd edition will be an interactive live webinar on June 17th from 3:00 to 4:00 pm. This webinar will comprise a panel discussion with renowned health specialists such as Dr Raghuram Malliah, Director and Neonatologist, Fortis La Femme, Delhi; Dr Anita Sharma, Lactation Consultant, Fortis La Femme, Delhi; Dr Madhu Goel, Senior Consultant, Obstetrics & Gynecology, Fortis La Femme, Delhi; Dr. Lata Bhat, Head, Dept. of Neonatology, Fortis Hospital, Noida. The session will be moderated by Dr Geetika Gangwani, Business Manager, Fortis Mamma Mia.