Hyderabad: 21 dies at Gandhi Hospital, Hospital staff blame electricity shut down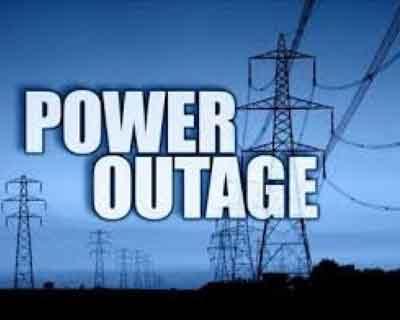 HYDERABAD: 21 patients of specialty care unit including the surgical intensive care unit, Neo-natal intensive care unit, respiratory intensive care unit, acute medical care unit and the emergency ward died at Gandhi Hospital, due to an alleged power cut at the hospital .
Some doctors working at the hospital informed that, electricity first tripped around 3 pm and then continued to do so at regular intervals. Although there were four generators on standby, the hospital claimed they had developed snags and could not be used after power lines were later cut off, to find the cause of the tripping.
Dr R Raghu, general secretary (Gandhi Hospital unit), Telangana Government Doctors' Association said, "In my 14 years of working at this hospital, on an average, 10 patients die every day".
When Professor Chalam, superintendent in charge of Gandhi Hospital was asked over the electricity cut issue, he said, he was at the hospital till 12.30 am supervising the seven engineers struggling to restore power supply, said power was cut off to repair the lines after the intermittent cuts. He further added that, last month there had been a similar blackout. The hospital relied on its four generators, using two at a time till the power supply was restored, he added.
"There is a three-phase power supply to the hospital, but with the lines tripping on and off, our staff found it difficult to manage uninterrupted supply," said, Professor Chalam
Southern Power Distribution Company Limited's Secunderabad divisional engineer Rajaram Reddy confirmed over the doctors's statement by saying that, "supply had been hit between 9pm and 10.45pm due to some problems at the local sub-station.We restored the supply at 10.45pm. We are aware that the hospital had some trouble with its own generating equipment."
Although ambu-bags providing hand-pressed oxygen were used on all patients who were on ventilators, the source informed that it may have been possible that some of the attendants may have administered the gas incorrectly. This job is usually handled by hospital staff, but the task was left to the attendants, reports a source.
A senior doctor, who was on duty in one of the affected departments, said, "I used my mobile phone torch to carry out an emergency surgery on a 28-year old man with an infected intestine."
The Telangana health minister Dr C Laxma Reddy said, it would be wrong to directly blame the deaths in a top State-run tertiary hospital on the power outages as they get "maximum number of last-stage cases", reports TOI.
Professor C V Chalam, further informed that the hospital will now set a probe to investigate the matter further
Read also:
MY Hospital in trouble after back to back child death cases