Hyderabad: Assistant Professor Suspended for Demanding Bribe to conduct Autopsy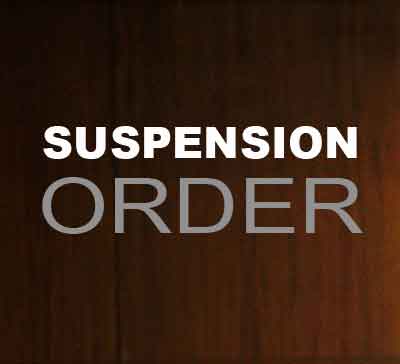 Hyderabad: An assistant professor attached to the Siddhartha Medical College and forensic department of the New Government General Hospital, has been suspended by the Director of Medical Education (DME) under the charges of demanding illegal gratification from the relatives of a deceased patient for conducting an autopsy.
The suspension order of Dr B Srinu Naik follows the protests by people's organizations and political parties considering the video of the entire bribery episode recorded by the relatives, during their conversation with the doctor.
According to media reports, the bribery episode commenced on 26th August 2018 when the family members of auto-rickshaw driver Siva Prasad, asked for the post-mortem.
The patient had met with a road accident and died a week later at the hospital on 25th August 2018. His body was then sent to the forensic department for an autopsy as regulated in the cases of accidents.
Bangalore Mirror reports that doctor, as maintained by the family members, refused to conduct the postmortem unless he is paid Rs 5000. Unable to meet his demand, the family members offered him Rs 2,000.
Refusing to accept the offered money, he allegedly taunted the family, "You are getting Rs 5 lakh under the Chandranna Beema scheme. What pains you to pay the small amount of Rs 5,000?" Chandranna Beema is a scheme introduced by the Chandrababu Naidu government three years ago to extend financial assistance to the next of kin of accident victims.
Relatives explained to Naik that the death was not enrolled for Chandranna Beema benefits in absence of postmortem report. The doctor asked his assistant if this is correct. Upon confirmation, he reluctantly asked to keep the cash on his table, the family alleged.
The patient's brother told TNIE that the doctor had initially demanded Rs 10,000. "He refused to conduct autopsy... His language was abusive."
The family members also alleged that the doctor had threatened them that he would cut the body into pieces if they did not pay the bribe as demanded by him, reports Hans India.
The entire discussion was recorded on a mobile phone by the relatives, who then showed it with local legislator B Umamaheswara Rao, following which the doctor finally performed the postmortem procedure.
A day after the incident, the CPM staged a dharna at the hospital demanding the government take action against the errant doctor.  State secretariat member of the party Ch Babu Rao and other leaders, activists of DYFI, SFI staged a dharna demanding suspension of the professor, adds Hans India.
Keeping the video in view, the Hospital Superintendent Babulal and the District administration recommended Dr Naik's suspension. Following the recommendation, the assistant professor was suspended by the Andhra Pradesh Director of Medical Education.
Read Also: Complaint lodged against doctor with police for refusing post mortem in Tripura district