ICMR points to prevalence of Oral cancer in men and breast cancer in women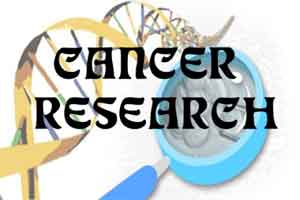 New Delhi, Jul 30 : A study has found that men are more prone to mouth cancer and women are more prone to breast cancer, the government today informed Rajya Sabha.

"As per the data provided by Indian Council of Medical Research (ICMR), men are more prone to mouth cancer and women are more prone to breast cancer," Minister of State for Health Shripad Yesso Naik said in a written reply.

As per the ICMR data, deaths due to lung cancer account for 14.7 per cent of all cancer deaths in males and are the top cause of cancer deaths for men in the country.

The deaths due to cervical cancer account for 24.1 per cent and breast cancer account for 16.3 per cent of all female cancer deaths. "Hence, breast cancer is the second leading cause of death among women," the minister said.

He said the estimated deaths due to stomach cancer (in both men and women combined) for the year 2014 and accounts for 4.3 per cent of deaths due to all anatomical sites of cancer. Stomach cancer is the sixth leading cause of death in both men and women, he said.

"The estimated new (fresh) mouth cancer cases in India for the year 1990 were 45,191 and for 2013, the number was 1,08,076. Mouth cancer has high Age Adjusted Rate (AAR) in Indian cancer registries for both males and females and was among the highest in the world," Naik said.

He said that the government supplements the efforts of the state government for improving health care including prevention, diagnosis and treatment of cancer.

At present, the National Programme for Prevention and Control of Cancer, Diabetes, Cardiovascular Diseases and Stroke (NPCDCS) being implemented under National Health Mission (NHM) for interventions up to the district level and includes awareness generation for cancer prevention, screening, early detection and others.

"The focus is on three areas namely breast, cervical and oral cancer. Screening guidelines have been provided to state governments for implementation. Suspected cases are to be referred for confirmatory diagnosis by various tests including histo-pathological biopsy," he said.

He said that setting up of National Cancer Institute at Jhajjar (Haryana) and second campus of Chittranjan National Cancer Institute, Kolkata has also been approved.