Illegal organ transplants suspected at Dera Hospital, CM orders for investigation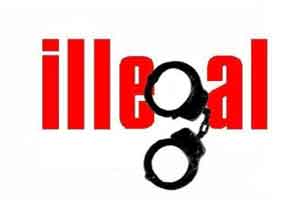 Chandigarh: Shocking revelations are coming forward after the Dera Sacha Sauda leader Gurmeet Ram Raheem was sent to jail in the rape case. As per recent media reports, it is suspected that the  Shah Satnam Ji Specialty Hospital working under the Dera Sacha Sauda was allegedly conducting illegal organ transplants and stem cell treatment as the Dera's website claims that the Shah Satnam Ji Specialty Hospital offers diverse facilities, including organ transplant.
It is clear that if the Dera hospital was doing such transplant activities without getting registration with the National Organ and Tissue Transplant Organization (NOTTO) or Regional Organ and Tissue Transplant Organization (ROTTO), it would be counted as illegal.Speaking over the said issue, ICMR secretary, Dr. Soumya Swaminathan told TOI, "No approval was sought from the panel from this hospital."
There are also allegations on the Sirsa-based Dera Sacha Sauda had sent 14 bodies to the GCRG Institute of Medical Sciences for anatomical studies from January 1 to August 31, 2017
"There have been reports in the media that about 14 bodies being sent from the Dera to a medical college in Lucknow. If this was done, all formalities should have been completed. The reason for sending the bodies must also be ascertained," Vij said.
On a controversy surrounding government grants being given to the Dera, the minister said he had gone to attend a sporting event organized by the Dera a year ago and had announced a grant for the promotion of sports.
"This grant was not given to Gurmeet Ram Rahim Singh. It was given to encourage sportspersons of the Dera," he said.
Whenever any grant is given to any society or institute, it has to submit utilization certificate which is examined by the government from time to time, he added.
Asked whether he would reach out to the followers of the Dera Sacha Sauda in future to seek votes, he said, "We seek votes from all."
"It is the Deras head who has been convicted by the court and the Dera has not been declared illegal," he said.