Illegal Pathology Labs in Haryana: High Court sends contempt notice to Chief Secretary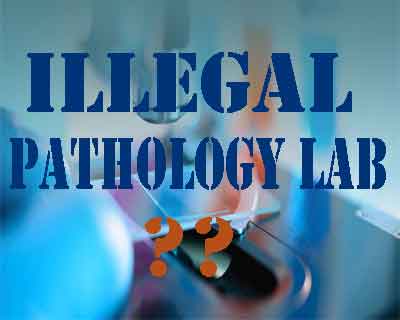 Haryana: Taking strong stand against the mushrooming of illegal pathology labs in the state, the high court has recently pulled up the state government on its inaction against the illegal pathology labs.

The Punjab and Haryana High Court is reported to have issued a contempt notice to the Haryana Chief Secretary Deepinder Singh Dhesi and others for failing to check functioning of illegal pathology laboratories in Haryana

This came after a recent petition was filed by the Association of Practising Pathologists, Haryana, with the high court in this regard. The association, had even in March 2014 filed a complaint with the court. While the court at that time, had disposed off the PIL, it had directed the state government as well as the MCI to frame a proper policy for regulation of the pathological laboratories and to check unauthorized pathology laboratories reports Indian Express.

With not much being done about the issue in the past two years, the association again approached the court seeking directions to close all unauthorized labs which are merely running on technicians, with no authorized personnel i.e a MD pathologist being present at the premises.