IMA Calls for cancellation of Delhi Marathon, Organizers calls it shortsighted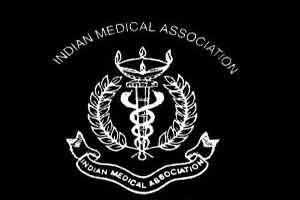 New Delhi: The organisers of the Airtel Delhi Half Marathon said the call for the cancellation of the November 19 run is "shortsighted" and asserted they have support of international athletes despite the prevailing pollution in the city.
The Indian Medical Association (IMA) has called for the cancellation of the run, citing high levels of air pollution in Delhi. The doctors pointed out that poor air quality can aggravate asthma and other respiratory and heart-related diseases.
"If the AQI is above 100, it is prudent for race administrators to warn participants and volunteers, particularly those with lung conditions, about the potential risk," a statement from IMA had said.
However, Procam International, the organizers, expressed surprise over the IMA call.
"We at Procam are sensitive to the situation regarding the air pollution that we are currently facing in Delhi. We appreciate the concerns of people who are voicing their opinion against the run and they are entitled to their point of view. However, to demand cancellation or postponement of ADHM is shortsighted and misplaced," it said in a statement. "As enshrined by the observations of the Supreme Court, who was seized of this matter last year, stated. Will we not stop or ban any marathon from taking place - as People have a fundamental right to Run,? the statement added further.
The Race Day keeps cars off the designated 21kms of the city and salt mixed with effluent treated water that is used to wash the course ensures that the dust pollution is negated, making the Race Day a far more conducive for running, the organizers claimed further.
ADHM has had a record no. of entries this year. The best runners from India and around the world are competing here. They are aware of the situation and are still looking forward to being in Delhi, Procam claimed.