When IMA was held liable for Negligence Towards Dr. !!!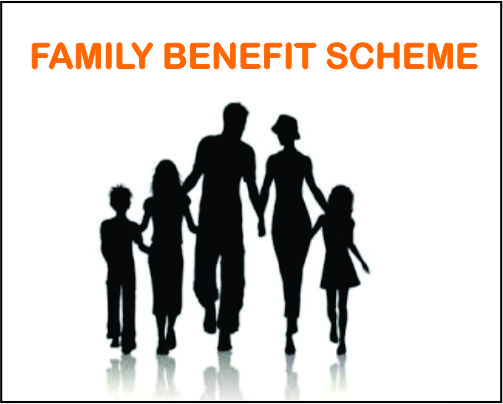 Indian Medical Association (IMA) branch was saddled with a cost of Rs.10,000/- for denying benefit to its own Dr. member !!!
The NCRDC in its judgment dated 13/03/2015 in the case of IMA V/s. V.R. Chaitanya & ors (REVISION PETITION NO. 464 OF 2015) while dismissing the Revision Petition of IMA held that revision petition is frivolous and vexatious.
The factual matrix in short is as under !!
The IMA branch  introduced Family Benefit Scheme (FBS) with the aim and objective of providing minimum substantial financial aid to the family members of the said Scheme, in case of Member's demise and also to promote life membership of IMA. One Dr. Srinivasa Murthy, who opted for the said scheme paid the contribution till he died, on 27.06.2010. The next date of fraternity contribution bill fell due on 07.07.2010. The widow of the deceased Dr. paid the contribution amount on 29.06.2010, i.e., two days' after the death of her husband. However, the IMA refused to pay the contribution amount on the fanciful ground that there was delay of 2 days in paying the contribution !! Like before NCRDC, IMA lost the court battle in 2 lower forums too...
It was observed by the National Commission by relying on its earlier judgment that, that The Aims and Objectives of the Scheme very clearly provide that the Scheme has been framed to provide immediate substantial financial aid to the family of the Member of the Scheme on his/her demise. The said objectives shall be absolutely defeated, if a view is taken that just for one default in making payment of subscription and that also because of his sickness and consequential death, the membership stands terminated and the family of deceased is not given the benefit of Fraternity Contribution. Moreover there was no embargo upon making the payment by the Legal Rep. of the deceased, as Membership can be terminated only if the payment is not made within six months of demand (with late fees) and that also, after giving a registered notice to the beneficiary. !!!
It is indeed an unique Judgment  judgment apart from Medical Negligence, in favour of Drs. !! It is not that all the State branches of IMA will be indulging in such tactics, but this judgment should be taken as a lesson by concerned authorities, that is for sure !!
Regds
Adv. Rohit Erande
Pune.
You can read the copy of the judgement by clicking on the Link Below
IMA Family Benefit Scheme Judgement.