IMA seeks probe after doctor threatens to chuck out Hindu patient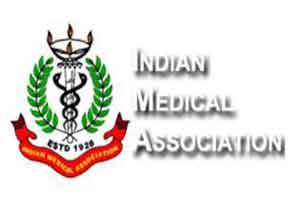 New Delhi: The Indian Medical Association (IMA) has sought an inquiry after a Mumbai-based doctor, in a social media post, allegedly threatened to "chuck out" Hindu patients undergoing dialysis and let them die.
The IMA has written to the Medical Council of India (MCI) to find out if the person is a qualified doctor or quack.
The move comes after the IMA received a complaint.
Dr K K Aggarwal, the IMA national president, said he had also asked the associations Maharashtra unit to immediately form a three-member committee and visit the dialysis centre run by the doctor to find out her credentials.
"She is neither a member of the IMA nor registered with the Maharashtra Medical Council. An inquiry needs to be conducted to establish if the person is a genuine doctor or a quack...The matter has been referred to the Maharashtra Medical Council and the Medical Council of India (MCI)," he said.
Aggarwal has said that laws do not allow discrimination on the grounds of religion to anybody and had made it a punishable offence.
"We want the MCI to conduct an inquiry and take action in this matter," he said.
Code of Medical Ethics Regulations say a registered medical practitioner shall not "refuse (a patient) on religious grounds alone to give assistance in or conduct of sterility, birth control, circumcision and medical termination of pregnancy when there is medical indication, unless the medical practitioner feels himself/herself incompetent to do so."
Doctors are expected to abide by the declaration signed at the time of making an application for registration under the provisions of the Indian Medical Council Act, which says, "I will not permit considerations of religion, nationality, race, party politics or social standing to intervene between my duty and my patient".
Read also: Shocking: Govt asks doctors to reveal caste, later withdraws order