IMA to hold seminar on doctor patient relationship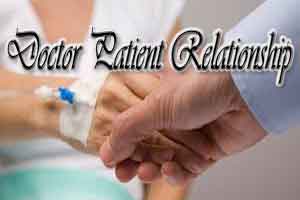 New Delhi: To prevent the incidents of violence against doctors and hospitals, the Indian Medical Association (IMA) will organise a national level seminar on Doctor Patient Relationship and violence on doctors' on May 26.
More than 300 doctors from all over India are expected to participate in the seminar which will be inaugurated by Lt Governor Anil Baijal.
"Reiterating the demand for central legislation against such violent practices, IMA realises that more has to be done on the issue than just to legislate it.
"The seminar will also incorporate sensitising all the stakeholders to have empathy towards the medical fraternity and healthcare establishments. With the changing milieu, there is an urgent need to create a protocol for improving the doctor-patient relationship, former IMA national president Dr Vinay Aggarwal said.
In order to launch an advocacy for the government to expedite the Central Act to cover such violent acts and provide regulatory safeguards for doctors and medical establishments as protection, luminaries from various sectors will be present.
"The government must propose a strong Central Act prohibiting violence against doctors in all forms matching with the enabling existing provisions in the IPC, so as to evoke uniformity across the states in respect of its implementation and thereby extend much needed immunity to the doctors while on duty from all forms of violence," IMA Secretary General Dr R N Tandon said.