Income-Tax raid at my sisters' hospital to intimidate me: Yogendra Yadav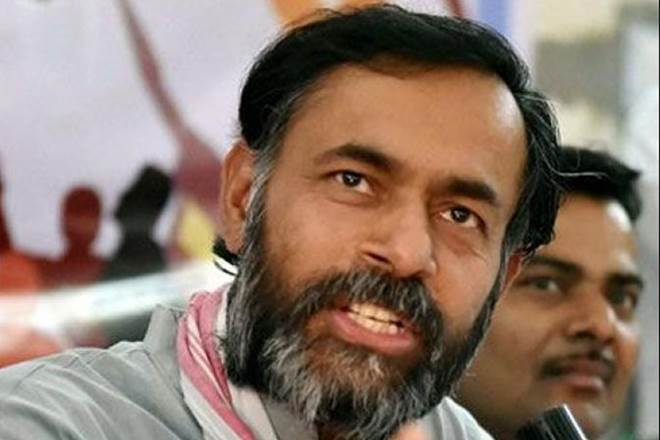 New Delhi: Swaraj India leader Yogendra Yadav alleged that an income-tax raid was conducted at his sisters' hospital premises in Rewari with an intent to "intimidate" and "silence" him as he had launched an agitation for fair crop price for farmers and against liquor shops in that city in Haryana.
Yadav, who started his campaign with a 'padyatra' (march) two days ago, took to Twitter to allege that the Modi government was "targeting" his family.
"Modi regime now targets my family. Two days after my 9-day padyatra in Rewari and launching of agitation for MSP (minimum support price) and against liquor thekas (shops), a massive IT raid is on at the hospital-cum-nursing home of my sisters in Rewari," he alleged in his tweet.
"Pl(ease) search me, my home, why target my family?," he further tweeted.
In another tweet, the Swaraj India leader said it was an attempt to intimidate him.
"About 100+ force from Delhi raided hospitals at 11 am today. All doctors (my sisters, brother in law, nephew) detained in their chambers. Hospital sealed, including ICU for newly born babies. A clear attempt to intimidate. Modiji you can't silence me," Yadav tweeted.