India, Germany to work together on alternative medicine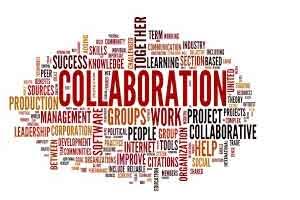 New Delhi: India and Germany, which worked together on treating osteoarthritis with ayurveda, will collaborate further in the field of alternative medicine, the government said.
"The Union Cabinet has approved a Joint Declaration of Intent (JDI) between Germany and India regarding cooperation in the sector of alternative medicine," an official statement said. The collaboration will also enhance employment, it said.
The Cabinet was also apprised of a pact, signed here in April this year, between India and Bangladesh on cooperation in the peaceful use of outer space.
While India has well-developed systems of traditional medicine which hold tremendous potential in the global health scenario, Germany has considerable interest in such a system of medicine, it said.
Noting that the AYUSH Ministry had taken many initiatives for promoting ayurveda in Germany, the statement referred to the collaborative research project between the Central Council for Research in Ayurvedic Sciences (CCRAS) and the Charite University in Berlin on osteoarthritis of the knee.
"The results of the trial are encouraging and the clinical trial demonstrates significant improvement in patients. The study has been completed successfully and is under publication," the statement said.
Initiation of collaborative research, training and scientific capacity building in the field of alternative medicine under the JDI between the two countries would contribute to enhanced employment opportunities in the AYUSH sector, it said.
The financial resources necessary to conduct research, training courses and conferences will be met from the existing allocated budget and existing plan schemes of Ministry of AYUSH.
A delegation led by AYUSH Minister Shripad Yesso Naik had visited Germany in October last year to participate in the second European World Ayurveda Congress.
During the visit, Naik met German Parliamentary State Secretary Ingrid Fischbach and the two sides agreed to begin the process of drafting and negotiating a JDl in the field of AYUSH and natural medicine.
On the Memorandum of Understanding (MoU) between India and Bangladesh, the statement said it would lead to cooperation in areas such as space science, technology and applications including remote sensing of the earth.
The pact would also enable cooperation in satellite communication and satellite based navigation, planetary exploration, use of spacecraft and space systems and ground system and application of space technology.
"The MoU would lead to a Joint Working Group, drawing members from the Department of Space and the Indian Space Research Organisation (DOS/ISRO), and the Bangladesh Telecom Regulatory Commission (BTRC)," it said.