India has potential to become medical tourism hub: Naqvi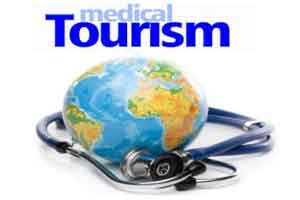 India has the potential to become a medical tourism hub and the Modi Government has taken several measures including making the health services affordable and accessible to all, Union minister Mukhtar Abbas Naqvi said.
The measures taken by the Narendra Modi government have ensured that the quality medical services are available at affordable price to the poor, he said, inaugurating a medical camp in suburban Bandra.
The Minister of Minority Affairs said the BJP-led dispensation has been working on priority basis to strengthen medical services and has allocated in the Budget thousands of crores of rupees to the public health sector.
He said in a revolutionary step to provide affordable, quality heart-related healthcare for all, the Centre on February 13 issued a notification fixing the ceiling the prices of coronary stents.
The step would bring down the cost of coronary stents by about 380 per cent, said Naqvi, who is also Minister of State for Parliamentary Affairs.
He said the new ceiling prices will promote `Make in India initiative in a big way. Seeing the large number of patients and future requirement, foreign companies will also try to make stents in India to cut costs and remain competitive.
At present, the market size of India made stents is roughly 30 per cent, the Minister said.
Naqvi said the Modi Government has been working on war footing to provide better health services in the rural areas as well.
Given the Governments focus on the health sector and availability of a vast pool of professionals, India has the potential to become a "medical tourism hub", he said.
He asked the medical professionals to take their job as a mission. Commercial interest alone should not dominate this mission to provide affordable and accessible health facilities for all, Naqvi said.
Terming the large resource of talented doctors and medical professionals as a matter of pride for India, he said "We need support of these dedicated medical professionals to make our health services affordable and accessible."