India is struggling with shortage of Health workforce: Nadda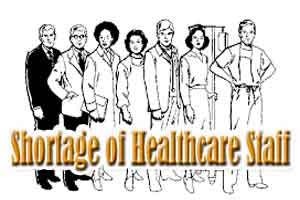 NEW DELHI: India is "grappling" with shortage of health workforce while high rates of tobacco use is contributing to the rise in non-communicable diseases, Health Minister J P Nadda said while asserting that the country is "alive" to these challenges and committed to addressing them.
"India's large and diverse population is a formidable challenge. We know that many countries of this region including India, as well as of the world, are grappling with challenge of shortage of health workforce.
"India is at the crossroads of rising costs of healthcare and growing expectations of the people. We are facing a rise in non-communicable diseases. In India, high rates of tobacco use and hypertension prevalence in adults are risk factors contributing to this growing problem," he said.
Nadda was making an intervention address at the 69th session of the WHO South East Asia Regional Committee being held at Sri Lanka's capital Colombo.
To arrest the growing epidemic of non-communicable diseases that kill 8.5 million people annually in WHO South-East Asia Region, member countries, including India adopted the 'Colombo declaration' which calls for strengthening delivery of services for these diseases at the primary healthcare level.
Nadda said that improvements made during the MDG period (1990-2015) demonstrate that with sound strategies and targeted interventions, significant progress can be made and India is poised to carry forward this momentum into the 2030 Agenda for Sustainable Development.
"We are alive to these health challenges and remain committed to addressing them," he said.
He said that India's life expectancy at birth has nearly doubled since Independence while the under-five mortality rate and maternal mortality ratio has declined by over 60 per cent since 1990.
He maintained that the new HIV infection among adult population has declined by 57 per cent while "substantial" reductions in the incidence of and mortality from major infectious diseases, such as tuberculosis, malaria, pneumonia and diarrhoeal diseases have also been achieved.
Nadda noted that in 2015 India celebrated five years since the last case of wild polio was reported in the country while WHO confirmed India's claim of yaws-free status in 2016. Yaws is a tropical infection of the skin, bones and joints.
"WHO has validated the elimination of maternal and neonatal tetanus in 2015 from India. Cases of kala-azar declined by 11 per cent in 2015 from 2014, and 78 per cent since 2006. Leprosy has been eliminated in 84 per cent of the districts," he said.