74 percent doctors in urban areas catering to only 31 percent of population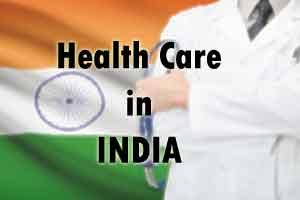 India urgently needs to resolve issues pertaining to its healthcare sector in the light of the gross neglect the sector has witnessed over the years, experts have suggested.

Participating in a two-day conference here on universal health coverage, various experts on Sunday opined that the country's healthcare sector has suffered monumental neglect due to politics steering the policy making decisions even as the crumbling healthcare system failed to deliver quality services to people.

"The 12th Five Year Plan said it will be the health plan but soon after funds dried up," said T. Sundararaman, dean, School of Health Systems Studies, Tata Institute of Social Sciences at the international conference on 'Delivering On the Promise of Universal Health Coverage in India: Policy Options and Challenges'.

Speaking at a session to discuss the current bills and legislation aiming at fulfilling the promise of universal health coverage, Sundararaman said the fund crunch for the healthcare sector started much before the present government.

He highlighted some of the key issues adversely affecting the growth of healthcare sector including "re-positioning the role of states, contradictory assessment of the National Rural Health Mission, contradictions in human resource policy and a gap between expectations and reality in private sector engagement".

Anjali Chikersal, senior fellow, Centre for Policy Research, highlighted some of the key human resource problems faced by the healthcare sector.

"The first thing we need is availability of data," she said, adding India has critical shortage of manpower in the sector "but we also have imbalances".

She said the World Health Organisation recommends one doctor per 1,000 people but India has a doctor to population ratio of 1: 1,428. "74 percent doctors are in urban areas where they cater to only 31 percent of the population."

Chikersal said the National Commission for Human Resources for Health (NCHRH) Bill, which sought to regulate health education by bringing it under a single umbrella council had to be abandoned due to stiff opposition from different bodies.

Ravinder Singh Duggal, country coordinator, International Budget Partnership, discussed the prospects for the 'National Health Rights Bill' and said: "We are producing adequate number of doctors but we do not capitalise on that."

He said India needs to have a consolidated health bill as "our approach to health is very fragmented".

Speaking on the way forward, Richard Cash, senior lecturer on global health, Department of Global Health and Population, Harvard T.H. Chan School of Public Health, said India needs to "learn from others, especially from those who share like experiences".

"Don't wait for the perfect moment to arrive," he said.

Ajith M. Sharan, secretary, Ministry of AYUSH, said: "We need to look at different kind of paradigm" with more focus on paramedics, given the challenges faced by the healthcare sector in India.

"There are 700,000 trained AYUSH practitioners in India today and we need to integrate them officially into the system," he said, adding, "but there is a fear that many of the AYUSH doctors won't be able to impart quality services after a bridge course.