India, Netherlands to cooperate in IT, science, health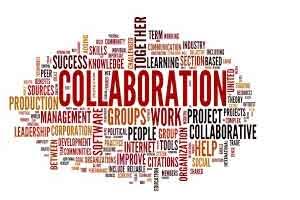 New Delhi: India and The Netherlands on Thursday agreed to bolster their cooperation in the field of information and technology, science and technology, and health sectors.
Prime Minister Narendra Modi and his Dutch counterpart Mark Rutte recalled their previous meetings in Delhi and The Hague in 2015 and 2017 respectively.
They appreciated the ongoing expansion in Indo-Dutch economic engagement, many of which are focused on the multiple transformative initiatives of Prime Minister Modi.
The leaders commended the 10th anniversary of the Indo-Dutch collaboration in Science, Technology and Innovation (STI). They appreciated the increased focus on public-private partnerships, and the linking of ecosystems to help drive innovation.
With a mission-oriented, impact-focused approach, the cooperation is aimed at addressing common societal challenges and open new markets in areas such as water, health, agriculture, and high-tech systems and Information Technology (IT).
India also welcomed the Netherlands as the partner country for the TechSummit in 2019.
Both the prime ministers acknowledged the successful bilateral research cooperation between India's Department of Science and Technology, Department of Biotechnology and Ministry of Electronics and Information Technology with the Netherlands Organisation for Scientific Research (NWO) and the Netherlands Enterprise Agency (RVO).
They recommended the organisations to structure their cooperation in sectors such as affordable medical devices, urban water systems, big data and Internet of Things (IoT).
The two leaders discussed the importance of collaboration in the global fight against Anti-Microbial Resistance (AMR) and commended the joint efforts made by the relevant health departments and agencies of the two countries in identifying areas of cooperation under India's National Action Plan on AMR.
They also took note of the selection of Krishna District in the state of Andhra Pradesh for the implementation of a pilot project using the 'One Health' approach under the Indo-Dutch collaboration on AMR.
India and the Netherlands expressed a desire to explore a closer partnership to leverage emerging digital technologies to increase transparency and trust for societal benefits and to enhance security in digital applications across sectors of mutual focus.
The two prime ministers called for further collaboration between the nations in the space sector and underlined the importance of space technology as an area of focus for finding solutions to deal with challenges in areas such as food security and climate change.
Prime Minister Rutte is currently on a two-day visit to India after arriving here earlier on Thursday.
He will proceed to Bengaluru on Friday, where he is scheduled to meet Governor of Karnataka, Vajubhai Rudabhai Vala.
Prime Minister Rutte is also scheduled to visit Shell Technology Centre and Indian Space Research Organisation (ISRO) in Bengaluru.
After these engagements, he will leave for the Netherlands on Friday evening.