India signs mutual recognition agreement in nursing with Singapore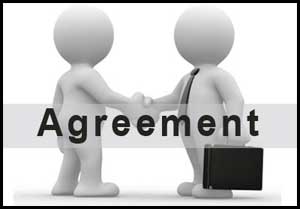 New Delhi:  It will be easier for domestic nurses to explore employment opportunities in Singapore now, as India has signed mutual recognition agreement (MRA) with the south-east Asian nation in this sector.
MRAs pave the way for recognition of the professional bodies of one country by the other. Regulatory bodies of various professional services like engineering, nursing, accountancy and architecture are encouraged to enter into these pacts.
These pacts are part of free trade agreements (FTAs) that India has signed with several regions, including Singapore, Japan, South Korea and Asian. India and Singapore entered into FTA in August 2005.
"India has signed the MRA in nursing with Singapore. This is the first MRA being signed by India with any of our FTA partners," the commerce ministry said in a statement.
It said that Singapore agreed to expand coverage of Indian nursing institutions by recognising seven nursing institutions in the MRA.
"This has paved way for our healthcare service providers to institutionally access markets abroad. It will further open up doors for India to enter into similar mutual recognition arrangements with other countries," it added.
In general, skilled professionals from sectors, including medical and accountancy, can currently get a job in other country but the signing of such agreements make it easier to find employment.
Further, it said that both countries could reach a common understanding on various unresolved issues in the second review of the FTA, officially dubbed as comprehensive economic cooperation agreement, which was pending since 2010.
"In the review, India and Singapore agreed to expand the coverage of tariff concessions, liberalise the rules of origin and incorporate new product-specific rules to further enhance the trade between the two countries," it said.
The bilateral trade between the two countries increased to USD 17.7 billion in 2016-17 from USD 16.65 billion in the previous fiscal.