Indian doctor in UAE helps correct birth defect after 58 yrs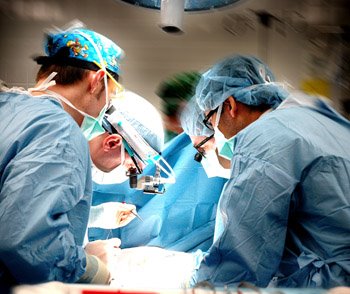 Dubai: An Indian doctor in the UAE has successfully corrected a congenital defect of a displaced hip of a 58-year-old British woman who had been struggling to perform her daily activities, a media report said.
The congenital condition, which is usually diagnosed at birth and early stages in life, had gone undetected throughout the patient's life.
She had struggled with mobility and found it difficult to execute certain movements such as going up the stairs, sitting cross-legged or even stretching her legs, Gulf News reported.
The surgery involved minimal invasive incisions and the patient was able to walk in less than 24 hours without experiencing any pain, the report said.
Dr Manjunatha Ganiga Srinivasaiah, specialist orthopaedic surgeon at the Aster Hospital Mankhool, diagnosed the patient with dislocation of the hip on the right side.
He said: "It is uncommon for the condition to go undetected for so many years. We diagnosed this condition in our patient at 58 years after her condition had drastically deteriorated and hindered her daily life activities".
"By performing the total hip replacement surgery and limb correction, we successfully managed to alleviate the patient's pain and enabled her to regain the ability to perform daily tasks and functions," said Manjunatha, who has done his MBBS from Bangalore University.
The patient, whose name was not revealed, said: "I was very lucky to find Manjunatha and his team who made an effort to detect the root cause of the problem and diagnosed the real reason behind the discomfort that I was facing. I am now able to perform daily tasks with ease and pain-free".