Doctors at 50 percent more risk of develping CVD than general population: Survey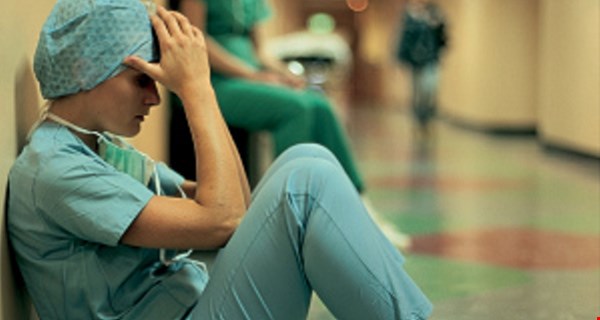 Chennai:  The physician, aka guardian of health is more vulnerable to developing sickness as compared to the very population whose health he/she is responsible for. A recent study aimed at assessing the lifestyle-associated risk factors for cardio vascular diseases( CVDs) among doctors and nurses in a medical college hospital has concluded that
ironically
, doctors are at a higher risk for CVDs as compared to nurses as well as the general population.
The study, published in the Journal of Family Medicine and Primary Care, cited the sedentary lifestyle led by majority of the medical practitioners as well as  long hours at work that they put in, as the main reasons for this trend. Dr K Kannan, professor and head of the department of cardiology at Stanley Medical College and Hospital told the TOI, "The high prevalence of obesity among doctors say a lot about our lifestyle. Practice seems to be more number-driven now and it's taking a toll on doctors' health by keeping them awake longer."
The study was carried out among 250 doctors and nurses, working at a medical college hospital in Tamil Nadu.  A questionnaire was developed specifically for the purpose of the study, that included questions pertaining to the socio demographic characteristics of the study population as well as lifestyle‑related risk factors including unhealthy dietary practices, physical inactivity, tobacco use, and alcohol consumption.
It was concluded that even though doctors and nurses are aware of the benefits of healthy lifestyle choices, there seems to be a gap in the knowledge held  and action taken regarding the implementation. The study recommended that interventions should be directed towards this  invaluable segment of  society to curb the risk of CVDs. Also, hospitals should come up with programs specifically targeted at doctors and nurses and CVD risk factor screening should be done on a regular basis so as to improve the health of health care providers.
Read the full article by clicking on the following link:
Lifestyle‑associated risk for cardiovascular diseases among doctors and nurses working in a medical college hospital in Tamil Nadu, India Shailendra Kumar B. Hegde1 , Vijayakrishnan G.1 , Akshaya K. Sasankh1 , Sanjana Venkateswaran1 , Ganeshkumar Parasuraman2