Indian origin doctor in UK wins 1.22mn pounds as compensation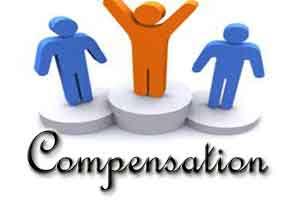 London: An Indian origin heart specialist in the UK who was unfairly sacked after raising concerns about patient safety at a hospital in the country has been awarded a whopping 1.22 million pounds as compensation.

Raj Mattu, was dismissed by University Hospital of Coventry and Warwickshire National Health Service (NHS) Trust in 2010. In 2001, he had exposed cases of overcrowding in the hospital's wards which posed a health risk to patients.

Mattu had claimed it was that decision of whistle-blowing against the (NHS) that had led to his dismissal and Birmingham Employment Tribunal had ruled in his favour in April 2014.

This week the tribunal judge, Pauline Hughes, decided that Mattu should be paid 1,220,000 pounds in damages by the NHS.

The case was finally settled with an agreement between Mattu and the Trust after several hearings over three years, the Mirror reported.

"We accept that it has been difficult for all involved and are relieved that this case has now been brought to an end," a spokesperson for the NHS Trust said.

The tribunal was told that Mattu is now considering becoming a science teacher at a secondary school.

A statement issued by Mattu's lawyer said: "The significant concerns which my client raised were proved to be well-founded and the award allows him to begin rebuilding a shattered life.

"It is a reflection of all that he has suffered and it is a terrible waste that such a skilled individual will not be able to return to a job he loved and did so much for people." he said.