Indian Spinal Injuries Centre tie up with Ayurvedic medicine chain Vaidyaraja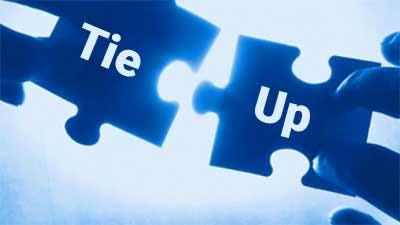 New Delhi: In order to provide the patients with multi-medicine facility in India, the Indian Spinal Injuries Centre is all set to partnering with the Netherlands-based Ayurvedic medicine chain Vaidyaraja.
The partnership will help the patients to get the benefits of  Ayurveda, Unani, Homeopathy, Naturopathy and many more indigenous medical systems under the same banner. The partnership will also promote scientific research involving studying, testing and recording ancient and traditional medicines and therapies.
Dr Sangitha Khosla, one of the Founders of Vaidyaraja said, "This is the first of its kind facility that envisages bringing together all available medical systems in India under one roof. People have for centuries benefited from indigenous, herbal and nature-based treatments. Even a number of indigenous tribes in India have preserved their age-old traditional treatment systems which are efficacious and can benefit the larger world. Our multi-medicine facility has been designed to bring together all such sources of rich information and help them grow for the larger good of mankind. We will record and monitor all treatments as per best practices in the world, which we already do in our clinics in Europe and India."
The Founders of the facility, Dr Sangitha and Virje Khosla have been active practitioners of natural health care practice since 1985.  Speaking about the benefits of Sangitha said that most of the traditional medicine streams are based on established knowledge and practices relating to promotion of positive health and prevention of diseases.
This facility will prove to be a boon for patients who are suffering from sever spine disorders as it is a mixture of medical systems of Ayurveda, Siddha, Unani, Tibetian, Homeopathy, Naturopathy and most credible cures from traditional medicine.
Dr. H S Chhabra, Chief of Spine Service & Medical Director at Indian Spinal Injuries Centre, New Delhi said, "When it comes to different streams of medicine, it is not an either or scenario. Different medical systems have been developed by different civilizations over centuries and all of them have valuable medical benefits that need to be preserved and further bolstered. We believe that all available medical systems can co-exist and borrow from each other and patients can benefit by their collective knowledge together. Our multi-medicine facility will help promote research and scientific testing to establish evidence-based medical practice", reports Blooms