'India's technical capability can support 3D printing'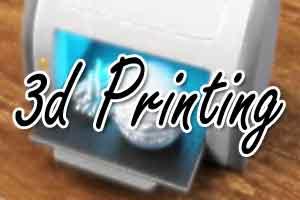 Kharagpur (West Bengal): Dutch orthopaedic bio-engineering expert Nico Verdonschot, a foreign faculty member for India's Global Initiative of Academic Networks (GIAN) programme, said the country's technical capabilities could augment the 3D printing sector for profitably manufacturing implants.
"The technical capabilities of India will support 3D printing. Companies with very good capabilities of 3D printing also need to have a good understanding of bio-mechanics," Verdonschot told the media here.
Verdonschot will teach the 'Orthopaedic Bio-mechanics: Implants and Biomaterials' course at IIT Kharagpur alongwith Indian experts like Sanjay Gupta.
"Implants and 3D printing are very interesting combination. It used to be not profitable to print an individual implant but now the way 3D printing is going so fast the technology is becoming cheap and India can use that," said Verdonschot, a professor at Radboud University and University of Twente, the Netherlands.
According to Road Accident Report 2014, 75,000 people aged between 15 and 34 years were killed in road accidents in 2014.
"There is a need for rehabilitation and trauma surgery and products, special amputation prostheses. Companies can actually make that.
"India and China are new markets for a lot of orthopaedic international companies and also research institutes can collaborate and develop products for Indian markets," said Verdonschot who works with researchers and orthopaedic companies to optimise the functionality and longevity of orthopaedic implants such as knee and hip prostheses.
He said GIAN was a great initiative to know what's happening at Indian institutes.
"There will be interactions and the students here need to publish their research in international journals so that other people react to it," he said.