INDO-US HEALTH RELATIONS STRENGTHEN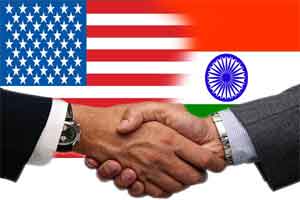 India and US are all set to join hands to improve the healthcare scenario. The countries have signed MOUs directed towards Cooperation on Cancer Research, Prevention, Control and Management and Collaboration in Environmental and Occupational Health and Injury Prevention and Control, and a Letter of Intent (LoI) on Antimicrobial Resistance Research



The first MOU on Cancer Research Prevention was signed between National Cancer Research Institute of the AIIMS, ICMR, Department of Health Research, Ministry of Health and Family Welfare, the Department of Biotechnology, Ministry of Science and Technology and National Cancer Institute of the National Institute of Health and Department of Health and Human Services (DHHS), USA.



The second MOU was signed between Centre for Disease Control and Prevention, Department of Health and Human Services of the US and the ICMR and department of health research on collaboration in environmental and occupational health and injury prevention and control.



Additionally the two countries have also signed a Letter of Intent on antimicrobial resistance research. This was signed between ICMR and department of health research, the department of biotechnology, and the National Institute of Allergy and Infectious Diseases on the Indian side and the National Institutes of Health of the US

Such activities are expected to go a long way in improving the Indo-US relations while bringing about improvement in healthcare scenario in the countries.