Indore: Doctor conducts 196 sterilization operations in a day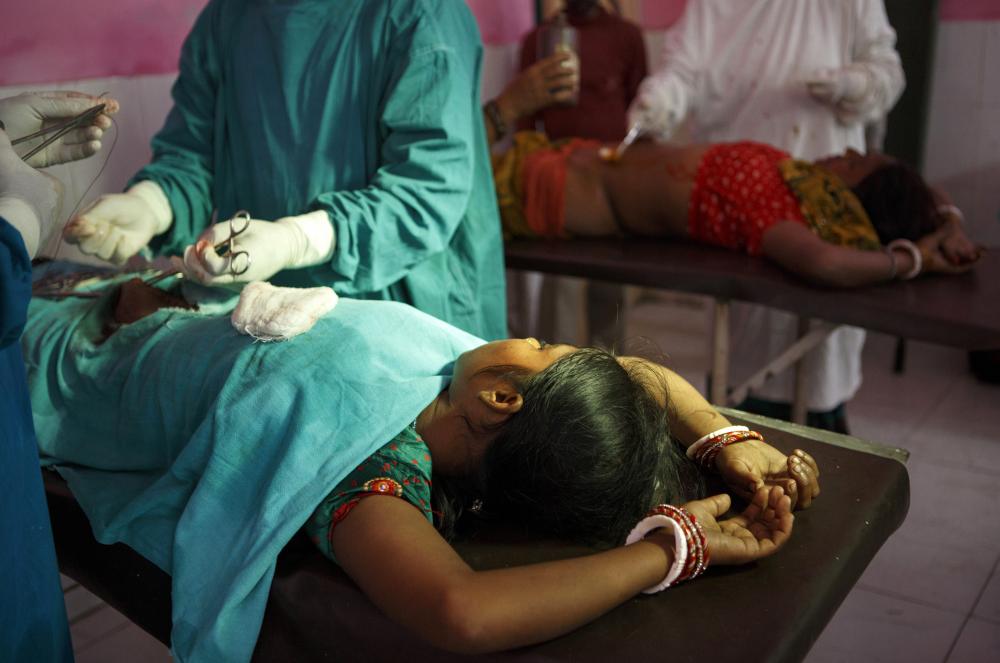 Madhya Pradesh : 196
sterilization
operations have been conducted by an Indore based doctor on December 12. The reason cited for achieving this mammoth task was to complete the target in Punasa block of Khandwa district.
More worryingly, a woman has reportedly died owing to complications associated with an alleged botched sterilization. The case has been reported from a government hospital at Manasa in Neemuch district a week ago.
This has been reported as a case of a gross violation of
ministry of health and family welfare
(MoHFW) guidelines. Only last year revised guidelines were issued to the doctors in India after a botched sterilization camp in Bilaspur district of Chhattisgarh.
As implied in a statement by Dr Sharad Pandit, joint director, health, Indore division, it is only allowed to conduct 30 operations in a day. Any more surgery is a clear violation of guidelines by the ministry. However, no information on the gap between the surgeries has been confirmed.
Confirming the number of surgeries, Dr Shailendra Kataria, block medical officer (BMO) said, "196 patients were operated in Punasa block at three places by the same doctor. The surgeries took place at Mundi, Punasa and Sulgawn, which come under Punasa block."
Dr D C Mahadik, a government doctor who performed surgeries in Punasa told TOI, "You cannot question the capability of doctors working 24/7 for patients. Given a chance, I am ready to conduct 1,000 surgeries."
"As per MoHFW guidelines and quality assurance committee recommendations, doctors are allowed to conduct only 30 operations in a day to maintain quality and avoid any death or complications," said Dr Pandit. The state is now taking a target-free approach, he said.