Inquiry against AIIMS doctor for alleged harassment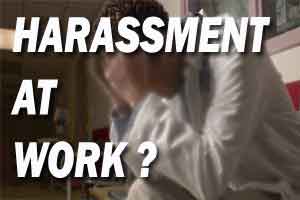 A faculty member in the neurosurgery department at AIIMS is facing the wrath of the resident doctors and, also probable action from the administrative council; after being alleged for his unruly behaviour.

An administrative inquiry has started against the doctor after a reported allegation by the resident doctors from the department, who have also filed a complaint. The matter concerns the doctor verbally abusing, and in few cases, also physically "manhandling" the resident doctors.

One case alleged the doctor of "physically roughing up" another doctor. Sources told Express some residents who spoke to committee members said the faculty member had said their work was "worse than a toilet cleaner's". "All students complained of harsh and derogatory language being used against them, sometimes in front of patients and sometimes after being taken aside. In one case, a resident said he had been held by his collar and told he was not fit to become a doctor." Sources said residents complained of "verbal abuse and harassment" for the last 6-7 months during presentations regarding academic work as well.

A group of 30 resident doctors have stood up for an action against him. The assistant professor has been reportedly told verbally to stay away from clinical duties after the complaint was filed against him, till the inquiry is completed.

A four member committee has been constituted to probe the matter by the AIIMS director and the statements of a few resident doctors has also been recorded against the faculty.The point of view of the said faculty member is yet to be heard by the four-member committee panel inquiring the matter.

"The resident doctors had written a complaint to the head of the department and the chief of the cardio neuro centre, threatening to stop work if an inquiry was not constituted. Since all the resident doctors from the department complained against the faculty member, we felt there was sufficient ground to constitute an inquiry," a senior official from the institute said.

AIIMS Resident Doctors Association (RDA) has also written to the institute's director M.C Misra over the issue.