Integrate Tibetan Medicine Sowa Rigpa with Ayurveda : The Dalai Lama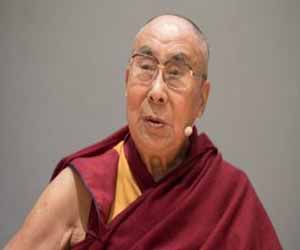 The Tibetan Spiritual leader The Dalai Lama on Saturday met with the graduates, teachers and faculty of Tibetan Medical and Astrology Institute at his residence and suggested clubbing of Tibetan Medicine with Indian System of Medicine.
On this occasion, The Dalai Lama said, " 'Siva Rigpa' Traditional Tibetan science of medicine, which comes under five major science addresses the need of mind and spirit, but mainly the physical illness of the body. He said, " it has helped and continues to help many people despite their belief in this system of medicine or not".
Also read:-AYUSH Ministry nominates Dr Asit Panja to frame WHO Guidelines on Ayurveda treatment
The Tibetan spiritual leader said furthermore, it is widely known as Tibetan Medicine, so in a way it also popularises everything Tibetan."
The Dalai Lama advised not only to preserve the ancient way of Tibetan medicine but to mix with other practices of medicines such as Indian Ayurvedic system of medicines.
Also read:-Steps taken to integrate Ayurveda,Yoga,Homeopathy systems with Modern Medicine: AYUSH Minister informs Lok Sabha
The Dalai Lama advised the members to share their experiences with one another . He said, "We should always strive for improvement. Dalai Lama suggested that the Tibetan practice of medicine with its science
Sowa Rigpa can be described and analysed in terms of science in today's world, therefore Buddhism can too provide a science of study which is not only more logical but also beneficial.