International Firms to be employed by Centre to construct 19 new AIIMS buildings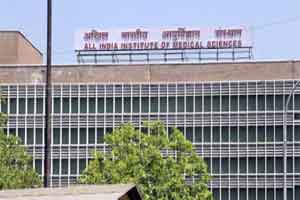 New Delhi: 19 New buildings which are proposed to be constructed under the Phase V of the Pradhan Mantri Swasthya Suraksha Yojna (PMSSY) will meet international standards as decided by centre in its latest dialogue ,responding to the increasing complaints of hospital-acquired infections and inefficient buildings. This is the first time that the Ministry of Health and Family Welfare will include foreign companies in bid to construct public hospitals.
The hospitals are aimed to have international design as well as facilities and the government will acquire 100 acres for the construction of each hospital.
All proposed AIIMS buildings will be built, based on a decided model in collaboration with the chosen foreign companies. The first three hospitals to be constructed will be in Maharashtra, West Bengal and Andhra Pradesh, where cost of each hospital will be Rs 11,000 crore, as estimated by the centre.
The costs of all the other nine hospitals to be built is set Rs 11,000 crore as well.
An official told
The New Indian Express
, "The designs of the buildings will be subjective and place-specific. For example, AIIMS in Rajasthan will be made using Kota stone."
The other AIIMS under the final phase V will be constructed in Jammu and Kashmir and one each in Punjab, Tamil Nadu, Himachal Pradesh, Assam and Bihar. However, a site only been identified in Punjab is Bhatinda.
A health ministry official stated that "The first round of bidding will be on September 29, and selected firms will begin making presentations on October 14."
Previously , six AIIMS were set up under the Phase I of the PMSSY in 2012. The targeted locations under this phase were Bhopal, Bhubaneswar, Jodhpur, Patna, Raipur and Rishikesh. Under the Phase II, AIIMS was sanctioned for two other locations in 2013 which include Rae Bareli in Uttar Pradesh and another in West Bengal.
However, the Rae Bareli AIIMS project could not be executed as the state government delayed the handing over of the land. The west Bengal location was also not executed as there was a conflict over the location.
In 2014, AIIMS in Kalyani in West Bengal was sanctioned under the phase four.
Phase V thus are backed by sanctioned new international standards aimed to provide better and improvised facilities to patients.