Pharmaceutical Medico-Marketing: In the COVID-19 Era and Beyond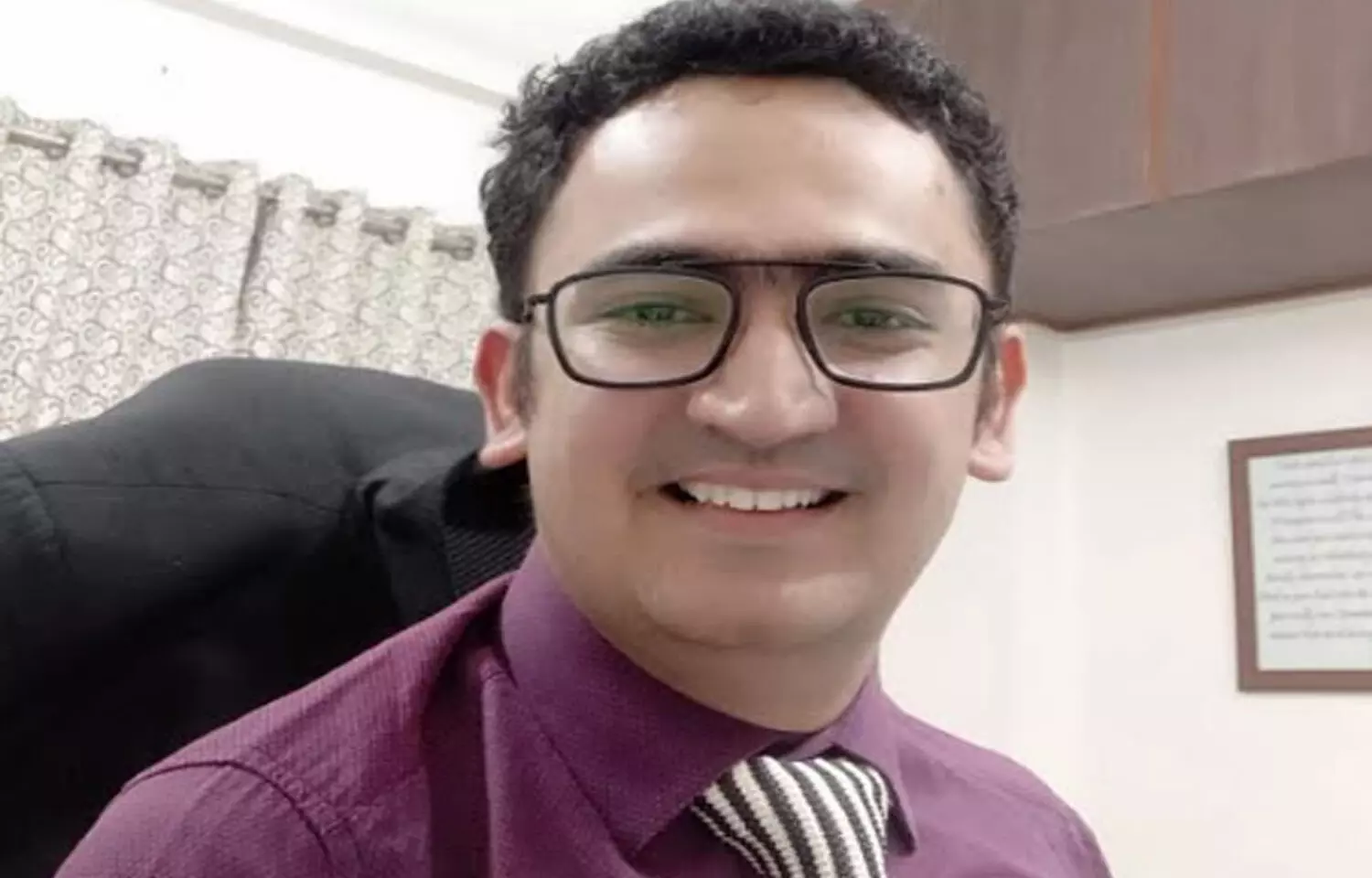 The COVID-19 pandemic has led to unprecedented changes in every facet of civilization and the pharmaceutical industry has been no different from this adaptational storm.
As health care professionals and pharmaceutical organizations' interactions met with barriers since early in the pandemic, it has massively sensitized pharmaceutical professionals to look for strategies and tools for engaging and interacting with health care providers and remain relevant to its healthcare partners, for mutual as well as interest of the ailing at large.
In an exclusive interview with Dr Jeegar P. Dattani, Pharmaceutical Medico-Marketing Professional and health communications' enthusiast, we conversed over the changing pharmaceutical medico- marketing environment in 2020 and how its dynamics are anticipated to unfold through and post COVID-19 times
MD: Firstly, as a primer for our readers, can you share an overview of medico-marketing professionals' role in the healthcare industry space?
JD: It is very vast and multi-dimensional to elaborate in the interest of time and space. To sum up some part of it in simple words, medico-marketing professionals – mostly medical doctors or doctorates serve as knowledge banks for internal (marketing, sales, and business development personnel) and external (health care professionals) stakeholders. However, according to me, the crux of the job is how much and how well any piece of medical information and its implications is communicated and translated to its related stakeholders such that it becomes marketing relevant, business relevant, and educationally relevant. For. e.g., if the latest hypertension guideline is released, it is a piece of information that will have different importance for a product manager handling an anti-hypertensive brand, sales professional, a new product development team, and practicing clinicians. A medico-marketers key skill lies in how he/she grasps, assimilates, dissects, translates, and differentially presents this information to each of its stakeholders in a unique manner.
MD: How does the role of medico-marketing professional change since the COVID-19 times and

from here?
JD: The entire modus of communication and dissemination of information with all stakeholders is becoming digital and virtual. Though the set of activities do not change much, it is much more important now than ever, that healthcare communication is reaching out to stakeholders quickly and most importantly, effectively. We are doing field managers' training across countries through virtual platforms. Product launches are going online. The product concepts and science sessions are conducted on zoom. This means the skills of medico-marketers are put to test and tools selected for communication need to be more appropriate for best reach and effective marketing and business outcomes.
MD: What tools will be required for effectively interacting and reaching out to healthcare

professionals in the coming times?
JD: COVID-19 pandemic has further propelled a digital revolution in every walk of life and the pharmaceutical industry and medico-marketing have certainly not been able to stay away from it. I see a lot of my mentors and industry colleagues and myself doing online webinars, Facebook lives & Instagram live chat sessions with key opinion leaders. There are digital platforms to reach out to doctors like Medical Dialogues in India which reaches out 2-3 million visitors. We are living in times where PMS studies are recorded on digital dashboards which is really great. Am sure you may have been witnessing more traction on your platform this year than ever before from healthcare professionals for the latest updates in global medical community
MD: Are there any particular upgrades required in skillsets for a medico-marketing professional in

this dynamically changing environment?
JD: The answer is no and yes !! No, because the skills do not need to be any different for medico- marketing professionals today than before. However, it is much more important today to have the same skills more refined and polished to deliver the desirables. These skills, to list a few include being rigorously updated with the latest happenings in therapy areas, excellent communication in all forms, aptitude to analyze health information and make it relevant to internal teams and external partners, and differentially present the same data to the target audience to meet their objectives; finer things in virtual space like getting the titles right on a digital piece to optimize reach. Communication is the heart and soul of good medico-marketing !! This process is a very self- transforming journey in itself.
MD: The pandemic has hugely influenced jobs and job profiles. How does it impact medico-

marketing professionals?
JD: Good medico- marketing professionals form an integral component within organizations at every stage of the product life cycle. While digital campaigns are seeking dedicated budgets unlike in the past, now, we need good content more than ever. Artificial intelligence today analyses content beyond just keywords. Quality content matters and seems like it will matter more than ever in the coming decade. So, it is a great time to be a patron of healthcare communications. Health awareness, diagnostic medicine, therapeutic medicine, interventional modalities, nutraceuticals , health tech - they all need content, good content and by that, I mean relevant content – for reach; and to reach the right audience.
MD: How do you foresee the opportunity for medico-marketing professionals in the coming

decades and what will it take for its guardians and to do well?
JD: I personally perceive health tech organizations; healthcare consulting firms, or even emerging health care media or medical journalism considering the naively disheartening manner most media has covered the pandemic news this year, will be areas for exploration for seasoned medico- marketing professionals beyond the already most durable pharmaceutical domain where medico-marketing roles will continue to mature with ever-evolving complex therapy areas. For those in the business, the rules are straightforward - read loads, analyze smartly, and communicate with relevance. I believe the last two remain a sweet amalgamation of medical & marketing aptitude along with experience. Also, there is a lot more to medico-marketing profiles beyond our discussions here which I have tried to keep out in our conversation in the interest of remaining relevant to the context
MD: Any final message for healthcare stakeholders through this platform?

JD: Good medico-marketing professionals are assets for their marketing and sales teams, smart campaign conceptualizers and excellent strategic partners for healthcare businesses at large; they serve as reliable and insightful resources for field managers to boost their conviction and confidence, and mediators of information providers, selectively handpicked for clinicians and simplified for patients and consumers. Their scope and potential remain intangible and invaluable. And I am not saying this because I belong here (laughs), but I have quite a few of my friends from marketing and sales wings in this wonderful industry who can vouch for such contributions from seasoned medico- marketing friends and colleagues. Lastly, in times COVID-19 and going forward, the opportunity to add value and leverage a competitive advantage through digital platforms seems very prominent and promising.
I personally perceive the role is a bit like that of character of Rohini Raghavan as cricket analyst (played by Sayani Gupta in a famous IPL cricket web series Inside Edge) - offers opportunity to be innovative & insightful