IRDAI tells all Insurers to cover mental illness under insurance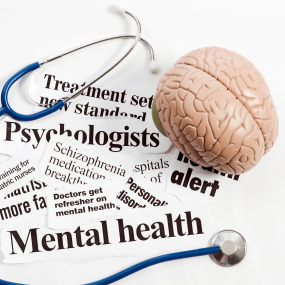 Through a recent notice, 
I
nsurance Regulatory and Development Authority of India (IRDAI) has clearly spelt out to all the insurers in the country, to provide medical insurance for the treatment of mental illness
With reference to the Mental Healthcare Act that came into force wef 29/05/2018, IRDAI told all the insurers that " every insurer shall make provision for medical insurance for treatment of mental illness on the same basis as is available for treatment of physical illness"
"Despite its high prevalence in India, especially among senior citizens, mental illness is a stigma in our society.  According to a study, 1 of 5 of the older adults are suffering from one or the other mental health problems in India. IRDAI's initiative takes the society a step closer to perceive, accept, understand and normalize the concept of mental illness which will further reduce stigma and hence,distress among the people suffering from mental illness.
"This move is highly relevant especially for the elder population who fight loneliness, depression, anxiety and other mental distress. IVH Senior Care, committed to the cause of improving quality of life for our senior citizens, welcomes and applauds IRDAI's decision of making health insurance more inclusive by bringing mental illness under health insurance cover." says Swadeep Srivastava, Managing Partner and Chief Belief Officer of IVH SeniorCare.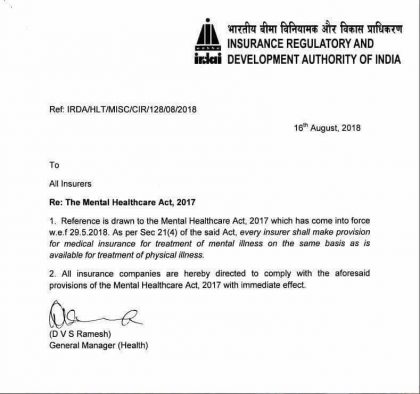 "This will ensure a life of dignity to those who have mental health issues."We believe it will certainly create awareness, acceptance, and inclusion when it comes to mental illness as any other ailment, while bringing mental health disorders at par with physical illnesses will 'normalize' diagnoses, reducing associated myths and stigma.," said Jyoti Punja, Chief Operating Officer and Customer Officer, Cigna TTK Health Insurance Company."