M.B.B.S doctors performing ultrasound will promote Quackery: Dr OP Bansal, President IRIA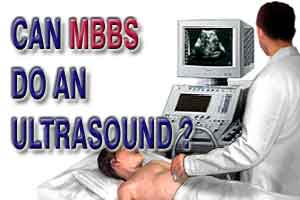 New Delhi: With the recent judgement given by Delhi High Court declaring Rule 3(3)(1)(b) of the PNDT Rules (as it stands after the amendment with effect from 9th January, 2014) as ultra vires to the extent it requires a person desirous of setting up a Genetic Clinic / Ultrasound Clinic / Imaging Centre to undergo six months trai
n
ing imparted in the manner prescribed in the Six Months Training Rules, seems to have brought the medical community to crossroads.
To put it is simple words, the high court judgement held two important takeaways for the medical profession, in its observation that would now allow an MBBS doctor to register as a sonologist under the PC-PNDT Act as well as relaxing some of the provision of the Act for those who provide a declaration to the effect that they will not perform pre-natal ultrasounds and place silent observer to monitor the same.
While the latter decision has been applauded and welcomed by the medical community as a whole, it's the former observation of who can perform an ultrasound that has put the medical community at crossroads on how to interpret it.
The judgement has pointed out that in the absence of any recognised and registered qualification by MCI or any other statutory body for a sonologists, an MBBS degree would be enough to be eligible for getting registered under the PC-PNDT to own and operate an ultrasound machine. This seems to have become a bone of contention between the specialists and generalists in the medical community. While many organisations including Indian Medical Association has lauded this move that allows MBBS doctors to perform an ultrasound, specialist organisation, Indian Radiological and Imaging Assocaition ( IRIA ) is calling it a decision that might lead unqualified people performing an ultrasound and may equivalent to promoting quackery.
Speaking to Medical Dialogues, Dr OP Bansal, President IRIA explained, " There seems to be an ambiguious situation in allowing MBBS doctors to do ultrasound without any formal training. This aforesaid observation seems to be factually incorrect as no training pertaining to ultrasound is being taught or prescribed in syllabus of MBBS and merely 10-15 days lectures are held in radiology as part of medicine subject in MBBS. The MBBS graduates are taught basic concepts in Radiology and a simple MBBS holder cannot perform an ultrasound, etc until he has a requisite training."
In the past, IRIA has filed numerous RTIs to the MCI, where MCI has clearly stated that ultrasound is part of currciculum of MD radiology and DMRD.Moreover, MCI clearly say-"Specialist is a person, who has specialised in the field and mere MBBS qualification does not entitle him or her to undertake a specialist job". Hence, it may be the case that unless an MBBS doctor has required qualification for doing ultrasound, he cannot do a specialised procedure of ultrasound.
Dr OP Bansal further elaborated, " It appears that the honourable high court of Delhi, has not appreciated this fact, hence a factual error has taken place and it needs to be pointed out. IRIA proposes to file a review petition of this judgement as IRIA is committed for structured training and practise of ultrasound and is of the view that ultrasound by any person not trained as per the MCI guidelines or  NBE guidelienes amounts to QUACKERY. All medical associations including IMA should come forward and and ensure that only duly qualified doctors should perform ultrasound to provide quality services to the general public of which they have a legitimate right."
"The term sonologist has not been defined by the high court which also needs to be clarified with the help of MCI and NBE.", he added.
Read More: 
Delhi High Court Judgement clarifies who can do an ultrasound