Issue of Minimum salary for Nurses raised in parliament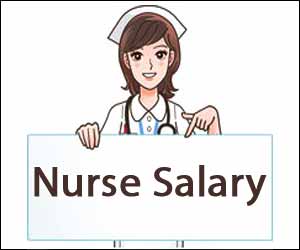 New Delhi: The issue of minimum salary/wages for nurses was recently raised in the parliament when members of the Lok Sabha questioned the Ministry of Health and Family Welfare about many States including Delhi Government are not implementing the minimum salary for nurses according to the recommendation made by the supreme court on 29th January 2016 as well as the steps taken by the government in its regard
Besides, the MPs also questioned whether the Government has any proposal to increase patient to nurse ratio in Government hospitals
Responding through a written reply, the MOS Health, Shri Ashwani Kumar Choubey apprised that Hon'ble Supreme Court vide judgement dated 29th January, 2016 in Writ Petition (C) No. 527/2011 directed Ministry of Health and Family Welfare to look into the grievances of nurses working in private hospitals/institutions by forming a committee. Accordingly, Ministry of Health and Family Welfare constituted a Committee in February, 2016. The recommendations of the Committee were forwarded to all States / UTs including Delhi Government on 20th September, 2016 for making legislation/guidelines in this regard followed by letters dated 24th October, 2016, 01st November, 2017, 27th December, 2017,13th July, 2018, 10th October, 2018 etc. The issue was also brought to the notice of Health Secretaries of the States during the Quarterly Review Meeting taken by this Ministry on 19- 20 September, 2019.
"However, Health being a State subject, it is for the concerned States governments/UTs to make legislation and implementation thereof in compliance of the judgement of Hon'ble Supreme Court," he informed.
On the issue of nursing cadre at government hospitals, he informed that the sanctioned strength of various grades in the nursing cadre in Central Government Hospitals is increased from time to time.
"Moreover, nurses patient ratio in Government Hospitals is determined in accordance on the guidelines/norms of Staff Inspection Unit," he added.
The issue of salary for nurses has been a bone of contention between the hospitals and the nursing fraternity, with the matter now pending with the Delhi HC.
Based on the orders of the Supreme Court, an expert committee was constituted by the Ministry of Health and Family welfare in the matter, The panel had submitted a report along with recommendations on salary and working conditions of nurses in private nursing homes/ hospitals. The panel, set up by the central government on the apex court's direction, had recommended a minimum wage of Rs 20,000 for nurses working in establishments with less than 50 beds.
Read Also: Private Hospitals to pay Rs 20,000 minimum wage to nurses: Govt Committee
However, questioning the basis of which the figure was arrived at, and pointing to lack of hearing the matter, hospitals challenged the committee report in Delhi High court. The matter is pending with the court