Shocking: Medical College Dumps Dead Bodies in Open Pits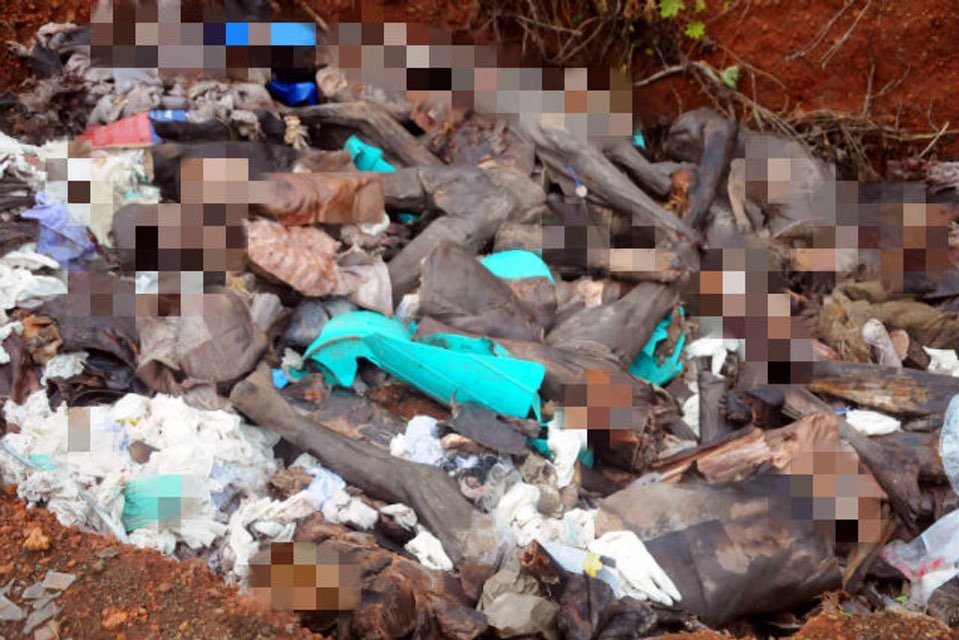 Kozhikode: In an incident that has given goosebumps to authorities and public alike, hordes of dead bodies were found decaying in an open pit outside on of Kerala's renowned medical college, Kozhikode Medical College
Human body parts were found abandoned near the campus grounds, causing concern among local people. Further investigation revealed that the bodies belonged to the anatomy department of the said medical college. Objections have been raised by the public, who found the college's move highly disrespectful towards the diseased.
Quint reports that the body parts were used by anatomy department for research and later abandoned. These bodies were being scavenged by crows and dogs on the crematorium ground near the college when they were first discovered by a little boy.
[caption id="attachment_40177" align="aligncenter" width="420"] Source: The News Minute[/caption]
As many as 30 bodies used by the department were found from two large holes in a one acre plot near the chemical lab. One of the boys, who came across the bodies told Quint, "A small boy who ran after a ball saw the bodies first. He came and called us. When we went near, we saw dogs trying to take parts away. It was very scary."
The rules state that medical colleges must have a dedicated burial ground to dispose bodies used for research, and that a deep pit must be dug to bury them. It is reported that while they had dug a pit, the pit was left uncovered.
According to Corporation Health Officer Dr Gopakumar, "Kozhikode Medical College officials say that since the dead bodies had been immersed in formalin, the pit was left uncovered so that the sunlight would help in decaying the bodies faster. But then, it was an irresponsible thing to do. Although there are walls surrounding the burial ground that prevent the public from entering the area, one of the walls had crashed. That's how the general public got access to the ground."
[caption id="attachment_40179" align="aligncenter" width="420"] source: The News Minute[/caption]
Expressing strong resentment over the issue, local people and MLA representing the locality took up the issue with the college authorities.District Collector U V Jose, who also discussed the matter with the college authorities, promised to make proper arrangements for cremation.
He also assured to take action after conducting a probe into the issue.