Jaipur: Sevayatan Hospital to ordered to pay Rs 4.5 lakh compensation for medical negligence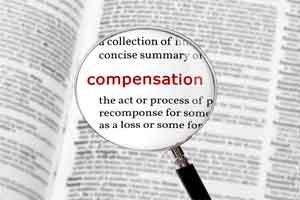 Rajasthan : In a recent order by the National Consumer Disputes Redressel Commission, the Sevayatan Hospital Sodala has been asked to pay a compensation amounting to Rs 4.5 lakh for alleged medical negligence.
The earlier compensation awarded by the state commission was Rs 2 lakh, and therefore, challenged by the petitioner Govind Sharma in this case. Govind's wife in this case has passed away after she delivered twins on Oct 13, 1998.
The facts pertaining to the case highlight that the Govind's wife being anemic, her haemoglobin was only 7.5 gm at the time of delivery. Govind alleged that no proper care was taken by the hospital authorities to pay attention to her postpartum hemorrhage condition, due to which she passed away.
In addition, it was alleged that the even though the hospital was aware of the patient's condition, the blood was not arranged on time, and her health only deteriorated as she was being referred.
The plea was based on this single premise that the hospital knew that the patient is anemic, and if they also knew that there were no facility of blood transfusion at their premise, then why did they accept a case of emergency delivery. On this pretext, the petitioner sought a compensation of Rs 4,64,000 which includes hospital expenses, loss of love and affection, mental agony and physical pain.
TOI reported: The commission said, "It is a fit case for enhancing the amount awarded by State Commission from Rs 2,00,000 to Rs 4,50,000, which is inclusive of medical expenses and loss of love and affection, to be paid within four weeks from the date of receipt of copy of this order, failing which the amount would attract interest @ 9% p.a.
An amount of Rs 2 lakh each should be put as fixed deposit in the name of the children till they attain the age of 18 years and Rs 50,000 be given to the complainant.