Jaipur: SMS hospital conducts 27 leprosy surgeries in 2 days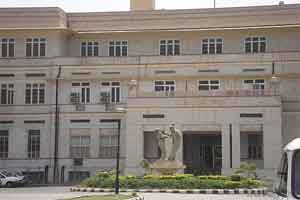 27 leprosy surgeries were successfully conducted by the team of doctors at Sawai Man Singh hospital in Jaipur in the 48 hours.

These surgeries were conducted on Saturday and Sunday during a leprosy related deformity camp at the hospital premise. It was organised by National Leprosy eradication programme mission.

Commenting on the serious health disorders for patients suffering from leprosy, a doctor implied that there were patients whose limbs were treated, as they could not feel any sensation in their limbs. There were corrective surgeries to decompress the nerves, so that they get their sensation back. Only if the disease is treated in time there is a possible restoration of the loss sensation, which in severe cases can lead to nerve being permanently affected. It can also lead to mutilation of limbs.

As reported by TOI, majority of the patients were suffering from loss of sensation in limbs. "The corrective surgeries were conducted to decompress the affected nerves to restore sensation, and to transfer useful muscles to gain the function of the lost one," Dr DS Meena, SMS medical college professor (orthopaedics) and incharge of the camp, said.

Dr Meena said that leprosy is a treatable disease. But, patients try to hide their disease as social taboo is associated with the disease. "In case of late diagnoses of the disease, patients land into situation where the nerves of the limbs become affected. Such patients suffer from loss of sensation and gradual mutilation of the limbs," Dr Meena said.

He said, "There was a patient bitten by a rat. When he woke up in the morning, he found that he was bleeding badly. Just because he was suffering from loss of sensation in limbs, he did not feel the pain when the rat bit him. It is necessary to take the treatment for the disease without any delay and without caring for any taboo."