Jalandhar: MCI gives a surprise visit to PIMS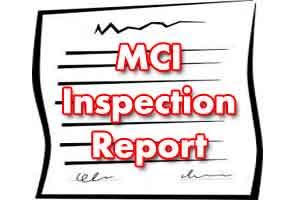 The MCI inspection team recently gave a surprise visit to the Punjab Institute of Medical Sciences (PIMS), only to conduct a check of its infrastructure and other facilities at its premise.

The three-member team constituted for the surprise inspection later visited the OPD, wards and conducted a head count of the doctors at the institute.

There has reportedly been an earlier technical discrepancy at the institute noted by MCI, and had been denied an approval for one of its batches (2013 batch) during that course of time. However, the institute is currently sustaining the second of the third year for the 2014 batch, and second year of the 2015 batch,

As reported by Tribune, while the first batch of students (2011) at the PCMS is currently undergoing internship at PIMS after passing out last year, it is the third year of the 2014 and second of the 2015 batch of the college.

The institution was in controversy when one of the batches (2013) had been denied approval by the MCI due to technical discrepancies. However, on the orders of the CM, a new committee was constituted to run the institute which brought things on track.

Sources said the team spent several hours at the institute checking the infrastructure and facilities. While the reason of the visit is not known yet, it could be crucial for the upcoming batches of students at the institute.