Jammu and Kashmir AIIMS: 244-acre of encumbrance-free land given to Health Department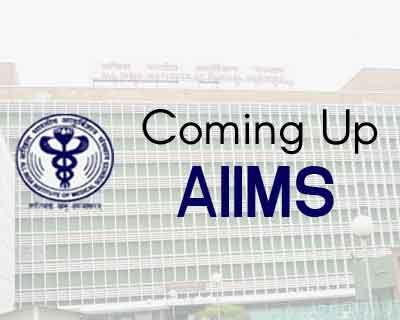 Jammu and Kashmir: Authorities of Samba district, Jammu and Kashmir, have finally handed over encumbrance-free land to the health and medical education department for setting up the prestigious All India Institute of Medical Sciences (AIIMS), officials said Sunday.
The 244-acre land parcel is located near the Jammu-Pathankot highway in Vijaypur. It will now be transferred to the central public works department (CPWD), which is the project execution agency, the officials said.
The arduous tasks of clearing the proposed AIIMS site and rehabilitating nomadic families have been completed successfully and peacefully, Deputy Commissioner Samba Sushma Chauhan said.
The task was taken up on a mission-mode from July 20. Now, that the rehabilitation of displaced nomadic families has almost been completed, the district administration is focusing on providing basic facilities to the resettled families at the new site, she said.
She said the team of officers made a synergised effort to ensure the completion of rehabilitation of nomadic families in a time-bound manner.
Every officer involved in the process of shifting, rehabilitating and clearing the bottlenecks in the project deserves accolades, the DC maintained.
A total of 1,954 kanals and 6 marlas of land have been acquired for establishment of AIIMS. Of this, 747 kanals of land is on the northern side -- left the side of Jammu-Pathankot highway -- and 1,207 kanals and 6 marlas on the southern side -- right side of the highway.
The construction of AIIMS boundary wall is already underway, and up to 710 meters of boundary wall has been completed on the northern side and upto 1,800-metre completed on the southern side, the officials said.